Messaging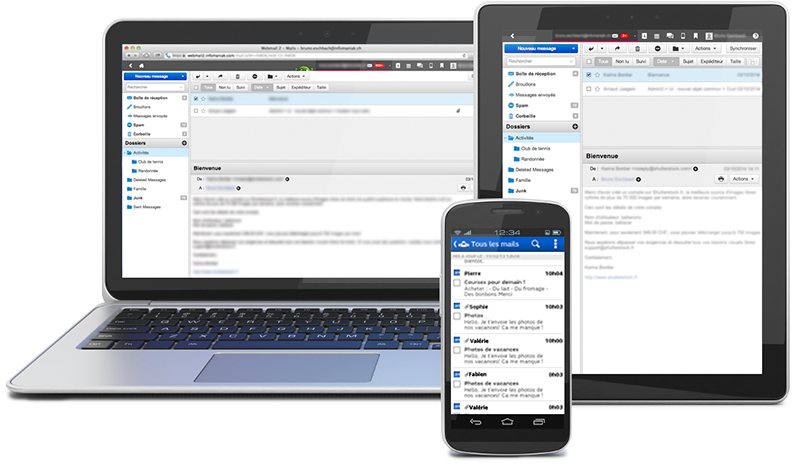 Modern, scalable email tool
No more need for an mail client installed on each workstation. Workspace is a powerful, scalable online webmail which offers all the advantages: multi-account management, unlimited storage, management of nestable folders, auto-response, etc.
Interface & features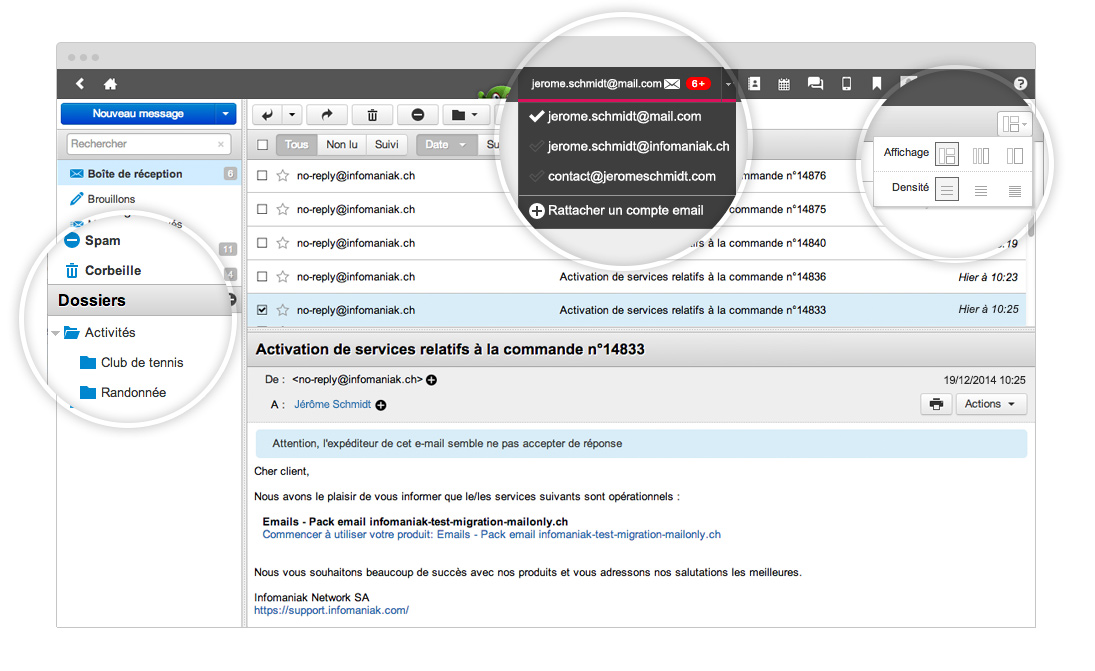 Multiple email
From one account, you can manage multiple email addresses - related to your organization or external (they must be hosted by Infomaniak).
No more need to login, the settings from your email interface are maintained for each email address.

Organization
Sort your messages effectively using folders that are customizable and infinitely nestable.
Each folder can also be assigned to a type of mail.

Modern and scalable
Set the display of your emails or move them to multiple parts of the interface using drag/drop.
Our hosting
Workspace compatible
Mail
Emails only
An email service
5 email addresses and more
---
Workspace
Sync email accounts,
calendars, and contacts
---
Learn more
Classic
The complete Web & Mail offering
Hosting
100 GB and +
10 GB of VOD
---
An email service
5 email addresses and more
---
Workspace
Sync email accounts,
calendars, and contacts
---
Learn more