High Performance Cloud Infrastructure. In Switzerland, at the right price.
Our IaaS solution is ultra competitive, powerful and secure. No vendor lock-in here – you know where your data is managed and the support team can easily be contacted by email, telephone or chat.
Everything you need to guarantee your growth with peace of mind
Build your custom infrastructure with an open technology that integrates seamlessly with your current ecosystem.
Instance: Nova
Optimised IOPS, GPU and memory (RAM) instances

Linux, Windows or custom images
See prices →
Block storage: Ceph / Cinder
Up to 4000 IOPS and 800 MB/s guaranteed

Encrypted Ceph cluster (3 replicas, LUKS)
See prices →
Object storage: Swift
Full Swift implementation

S3-compatible API & OpenStack Swift

Object encryption enabled
See prices →
Network: Neutron
Redundant physical infrastructure (2x 25 Gbps BGP-2-host)

Floating IPs, public subnet, direct attach
See prices →
Orchestration / Scability: Heat
AWS-compatible Heat templates

Vertical and horizontal autoscaling

Automatic instance, volume, floating IP, etc. adjustment
DNS as a Service
Configuration of zones and reverses

Delegation of zones or sub-zones
GPU instances
Latest generation for AI and video (NVIDIA L4)

Accessible from small flavours (4 vcpus) to the largest

Full and unrestricted access to the GPU
See prices →
An interoperable and scalable OpenStack ecosystem
Unify your local, hybrid, and multi-cloud infrastructure with an API and open technology that doesn't lock in your long-term evolution.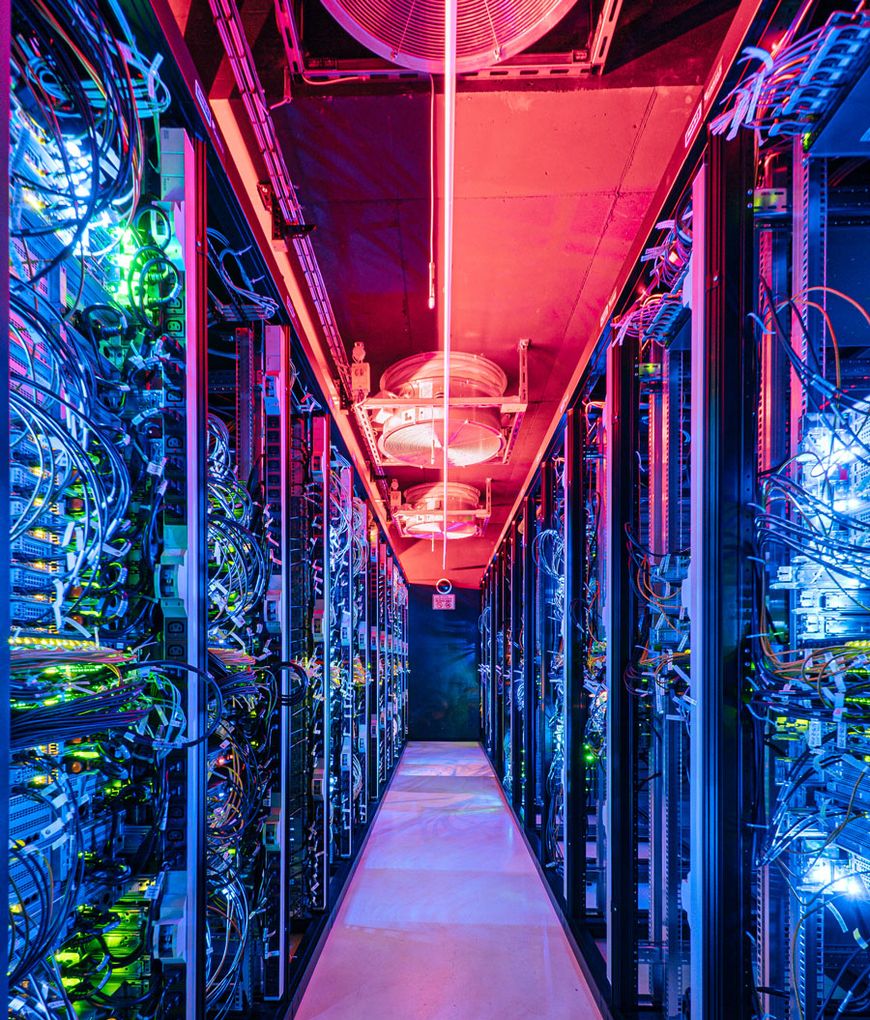 D3 is one of Infomaniak's data centers based in Geneva
A Cloud infrastructure managed for 10 years
Reserved for large companies and our own services since 2012, Infomaniak's Public Cloud is now accessible to everyone. It's the infrastructure that powers kDrive, Swiss Backup and our Webmail – services used by more than a million users.
Only top-of-the-range equipment
With next-generation AMD CPUs, ECC RAM, NVIDIA GPUs, 4th generation NVMe storage and 25 Gbit/s network, our Public Cloud gives you the latest technology for the best performance on the market.
Secure tier 3+ data centers in Switzerland
Our data centers comply with ISO 14001, ISO 50001 and ISO 27001 standards and meet the highest requirements in terms of energy efficiency and safety. Want to know for sure? See for yourself.
Local, accessible support
Trained by our cloud experts, our support operatives are in direct contact with our engineers to answer your requests efficiently. It is easy to contact us email, chat or phone.
Highly qualified staff
The Infomaniak Public Cloud was developed entirely in-house by our cloud experts who come from CERN or the Debian community or who contribute directly to the OpenStack project.
Self-service and metered resources on demand. You stay in control.
No set-up fees. No minimum amount. Can be cancelled at any time. You only pay for the resources you actually use with our Public Cloud at the end of each month.
* except for object storage which is invoiced above 10 TB of consumed bandwidth.
Your top-of-the-range Cloud at the right price. Exclusively managed in Switzerland.
Don't let our prices fool you. We've made no savings on materials and all our staff and infrastructure are based in Switzerland.
| | | |
| --- | --- | --- |
| | CPUs | 4 |
| | Memory | 8 GB |
| | Storage | 50 GB |
| | Bandwidth | 1 TB |
Infomaniak Public Cloud
CHF 16.10 / month
Google Cloud
CHF 148.92 / month
OVHcloud
CHF 49.66 / month
Cleura
CHF 76.39 / month
Infomaniak
CHF 16.10 / month
Google Cloud
CHF 148.92 / month
OVHcloud
CHF 49.66 / month
Rely on a reliable and open technology that evolves with a globally recognised community
From NASA to CERN, Tencent, Nike, ATT and VW, OpenStack is a globally recognised technology that won't lock you into proprietary technologies. You remain in control and can assure your users that their data is processed in Switzerland, in the heart of Europe.
Attend online or on-site conferences hosted by experts from the OpenStack community around the world.
Find all the documentation and code you need to simplify your Cloud and serve your customers across Europe.
Take advantage of the OpenStack community to learn from a mentor or to share your knowledge.
Having your Public Cloud with us is easy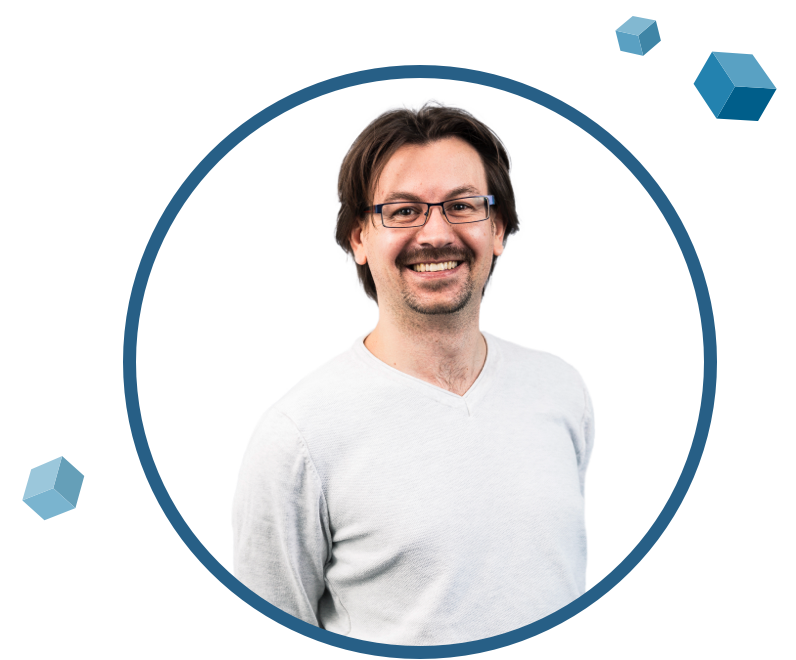 Olivier Chaze
System administrator / Cloud Expert
New project?
Talk to a Cloud expert
Do you need expert advice to get started or migrate your infrastructure? The easiest way is to talk to us. It's free and with no obligation.
Existing project? Migrate easily to us
If your current provider is based on OpenStack technology, your migration to our Public Cloud will be a breeze. Do you have a question? Contacting us is easy.
Many customers trust us
Over 1 million users in Switzerland and throughout Europe power their ideas and businesses with our services.
Jérôme Berthier, CEO of Deeplink.ai
The 100% Swiss infrastructure of Infomaniak is a sign of confidence for working with banks and public administrations. We were supported during our AWS migration and everything proceeded very well. That is what I most appreciate in my relations with the people in the team. Despite their success, they remain reactive and involved for their customers. It's not an attractive word on a sales brochure, but I genuinely feel as if I am accompanied by a ''partner''.
Infomaniak,
a local company that listens to its customers and is committed to an ethical economy
Innovation driver
We design cutting-edge solutions and infrastructures designed to reduce our ecological footprint as far as possible, simplify our customers' lives and develop local know-how. Our data centers regularly win awards for their energy efficiency and we are partners with prestigious schools such as EPFL and 42 with the aim of supporting innovation.
100% Swiss
From data centers through the orchestration of Cloud infrastructures to products, Infomaniak knows its value chain from end to end and is wholly owned by its founders and employees. This independence enables us to guarantee the security, confidentiality and sovereignty of the data entrusted to us.
Committed to sustainable development
We offset all our CO2 emissions by 200%, our infrastructures are cooled using natural air only, we only use certified renewable energy and through our actions, we want to demonstrate that it is possible to work together to protect the climate.
A free Internet
We believe in a free Internet which respects the data and privacy of its users. Our solutions are essentially based on open source technologies and we contribute directly to the community. At infomaniak, your data belongs to you and is managed solely in Switzerland.
It's time to take action
CHF 300.- free to be used within 3 months to get started
No hidden fees•No installation fees•No cancellation fees