Very High Availability, reliability, flexibility and dynamic load balancing: the Infomaniak Very High Availability Cloud solution responds to the most demanding requirements
Very High Availability Cloud hosting offers complete redundancy and reliability to your services. Based on a minimum of six Cloud servers distributed around several Infomaniak datacenters, this technology is adapted to your needs and guarantees your demands through a tailored SLA contract.
Think about the unthinkable in complete calm
Even if the unthinkable should happen, your services would continue to function normally and without interruption in another Infomaniak datacenter, and this commitment is contractually guaranteed according to your demands. In the same way, if your services imply very significant load increases, this system ensures optimal performance in any circumstance. Use the same technology as the most visited sites in the world.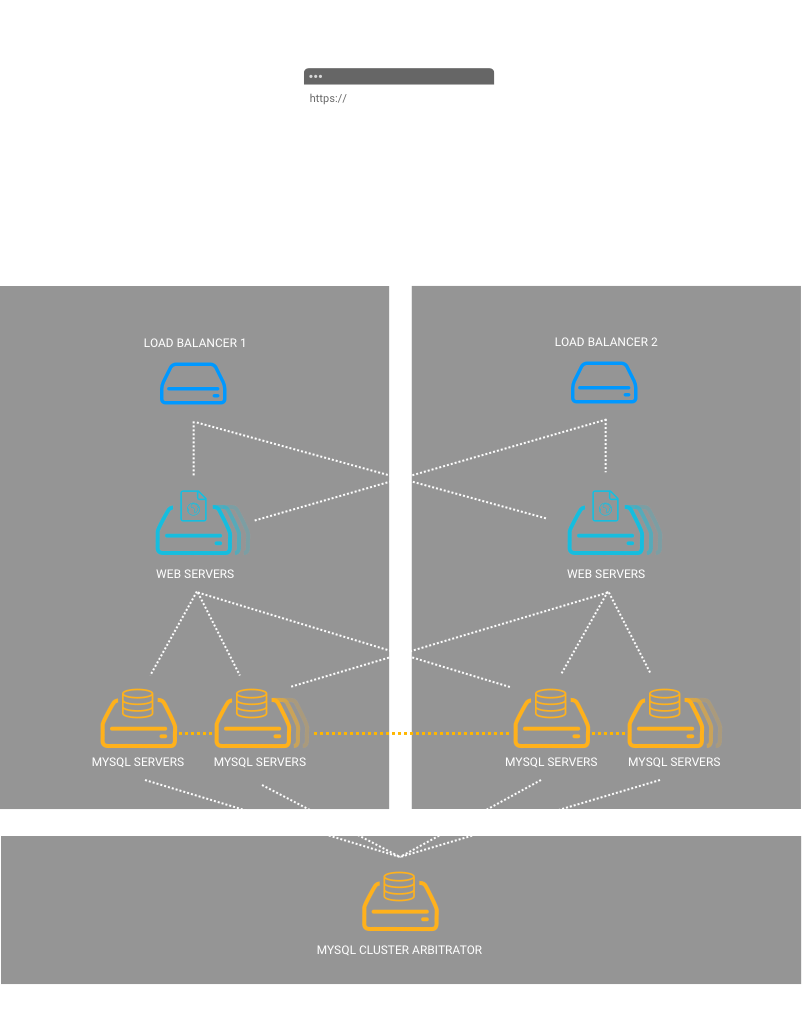 Strengths / Features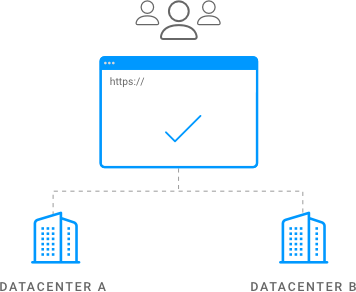 Load Balancing
Take advantage of a couple of Load Balancers to distribute your traffic load between your different services and ensure very high availability to your infrastructure. These load distributors are installed on two different physical sites, which allows your services to function fully in the event of a breakdown, disruption to one server or even to a whole datacenter.
Web server cluster
Guarantee 100% the availability of your services by distributing them over several servers located in different Infomaniak datacenters. This infrastructure is thus completely redundant and allows you to expand or decrease your services according to your needs. Whether it is a question of the power or number of servers put at your disposal, Very High Availability Cloud offers you a complete redundancy and flexibility.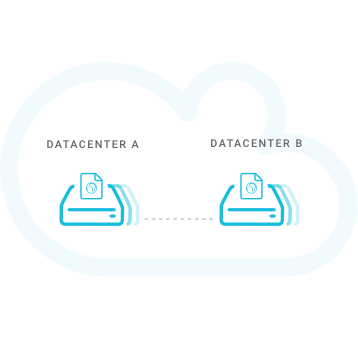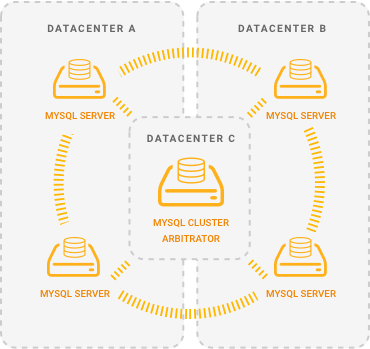 Database cluster
Your databases are automatically synced on a cluster of servers which are distributed in two Infomaniak datacenters. In the event of a very significant load increase, traffic s automatically distributed between the server cluster and in the event of a fault on one or several servers, your services remain fully operational as normal. Technically, Infomaniak configures and ensures the redundancy of your databases. You therefore only have one database to manage, which greatly simplifies the management of your services while at the same time guaranteeing maximum security.
Support and Monitoring
Your infrastructure is monitored 24/7 in order to detect and resolve material problems before they can affect the correct functioning of your services. Where necessary, our engineers are contactable 24/7 to resolve potential technical issues.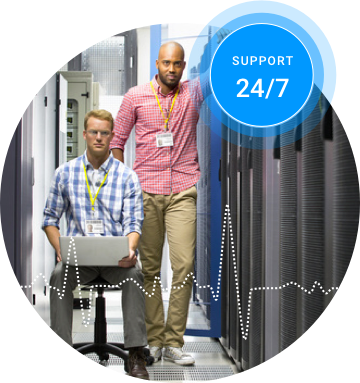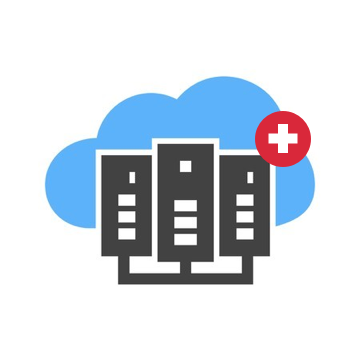 TIER III+ Datacenters, located in Switzerland in the heart of Europe
This type of hosting is distributed between at least two Infomaniak datacenters in order to ensure the availability of your services. Our two datacenters are located in Switzerland and we are solely responsible for their management. Some of the jewels of Silicon Valley are hosted in our datacenters and our datacenters have a redundancy n+1 at the level of all essential services where our services work correctly.
Tailored SLA
Contractually, a Very High Availability Cloud hosting is based on a SLA contract whose terms are discussed in detail and adapted to suit your needs. Our offers are therefore completely transparent and allow you to guard against hidden costs.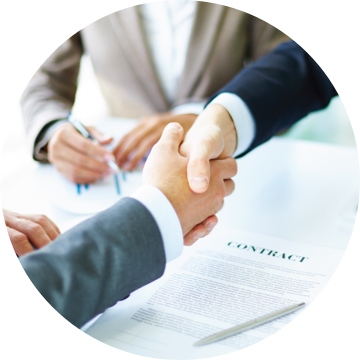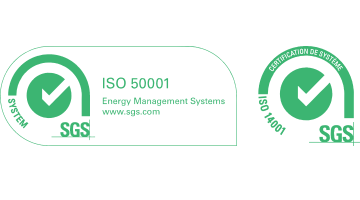 ISO 14001, ISO 50001
Infomaniak is an ISO 14001 and ISO 50001 certified company. We put the best in terms of security and reliability at your disposal, while at the same time integrating the latest technologies in order to preserve the environment.
A close partnership between your needs and our expertise
Every situation involves precise demands and different expectations. That is why we will take the time to discuss your needs together in order to design a customised hosting solution which is perfectly adapted to your expectations. Throughout the deployment, our engineers will be there to advise you and be with you during the installation of your specific environment.

Professional anti-DDoS protection included

Galera technology for database redundancy

Multi-datacenters and completely redundant Cloud Hosting

Tailored SLA contract adapted to your needs

Uptime guaranteed up to 100% by SLA

Unlimited traffic
Your all-inclusive Very High Availability service from 699 € /month
It is in our DNA to offer top-of-the-range services at competitive prices. This tailored hosting involves single installation fees and an annual maintenance fee, the respective amounts constituting a commitment-free quote.
Needs analysis and project installation: from 4,000 € (single fee)

of the 2 load balancers
2 x 133 € /month

of the 2 Web servers
2 x 39 € /month

of the 3 MySQL servers
4 x 39 € /month

Monthly maintenance
from 199 € /month
Make an appointment