Very High Availability, reliability, flexibility and dynamic load balancing: Infomaniak's Very High Availability Cloud-based solution meets the most stringent needs.
Very High Availability Cloud-based hosting offers total redundancy and reliability for your services. Using a minimum of six Cloud-based servers located in several Infomaniak datacenters, this technology adapts to your needs. Your specific requirements are guaranteed by a custom SLA.
Safely plan for the unexpected
Should something unexpected happen, Infomaniak guarantee that, by using one of our many datacenters, your services will continue to work normally without interruption. This commitment is based on your particular requirements and guaranteed in writing. Similarly, if your services are subject to significant traffic spikes, this system guarantees optimal performance in all situations. This is the technology that the world's biggest sites rely on. You should, too.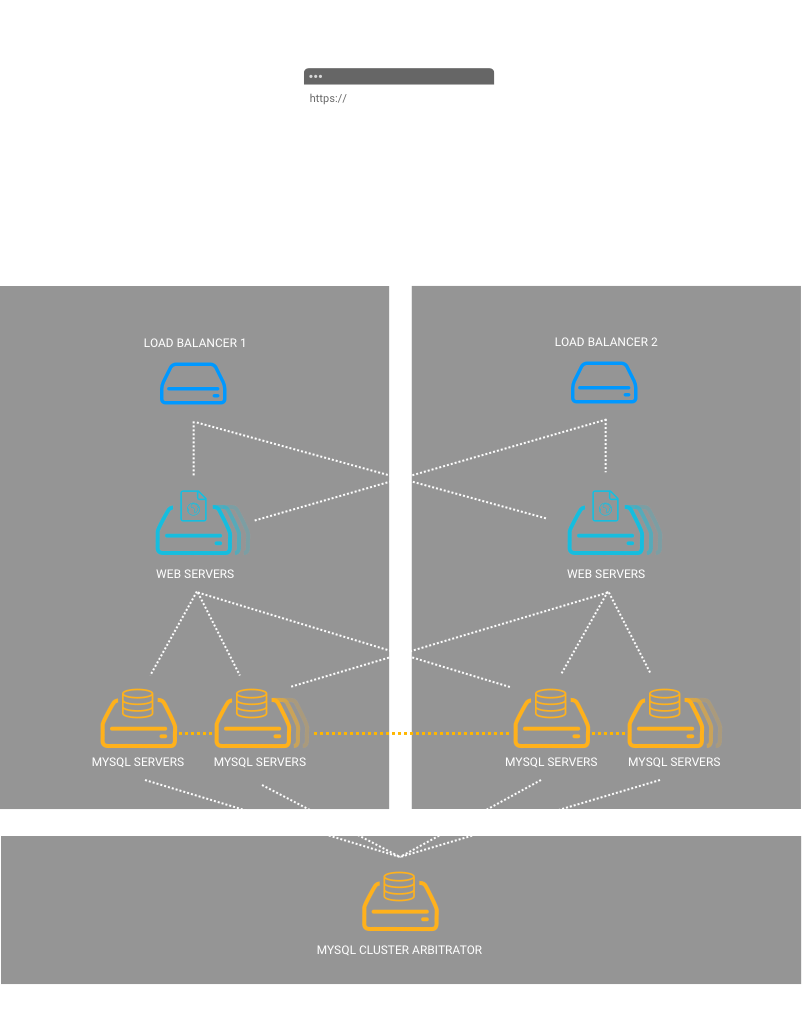 Highlights / Specifications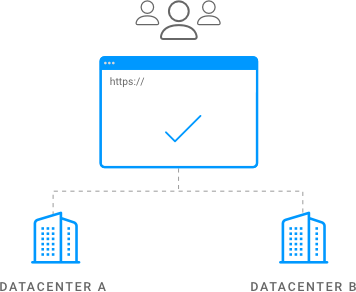 Load Balancing
A pair of Load Balancers distributes your traffic across your various services and guarantees that your infrastructure benefits from very high availability. These load balancers are physically installed at two different sites which means your services can continue to run smoothly even in the event of a crash or a disturbance on a particular server or even at an entire datacenter.
Clustered Web Hosting
Ensure 99.99% availability for your services by distributing them across several servers located in Infomaniak's different datacenters. This infrastructure offers total redundancy along with the flexibility to extend or reduce your services depending on your needs. Whether it involves the amount of power or the number of servers made available to you, very high availability Cloud-based hosting offers you the flexibility and total redundancy you need to guarantee uninterrupted availability of your services.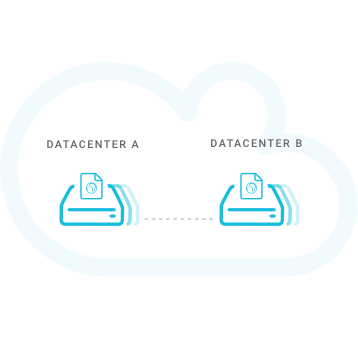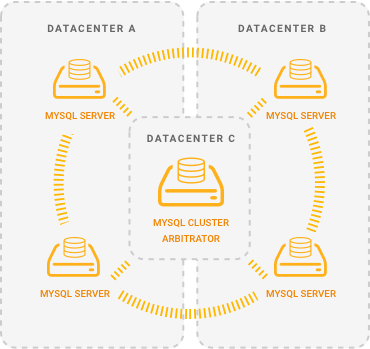 Database cluster
Your databases are automatically synchronised across clustered servers located in two of Infomaniak's datacenters. In the event of high-volume traffic spikes, the traffic is automatically distributed throughout the cluster of servers, and even if one or more servers fail, your services remain perfectly operational. On the technical side, Infomaniak configure and handle the redundancy for your databases. So you only have to manage one database, which makes managing your services a lot easier while guaranteeing maximum security.
Support and Monitoring
Your infrastructure is monitored around the clock, 24 hours a day, 7 days a week to detect and solve any hardware issues before they can adversely affect your services. If a problem does arise, our engineers are available 24 hours a day, 7 days a week to handle and solve any technical issues.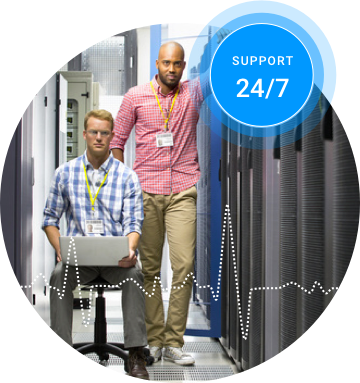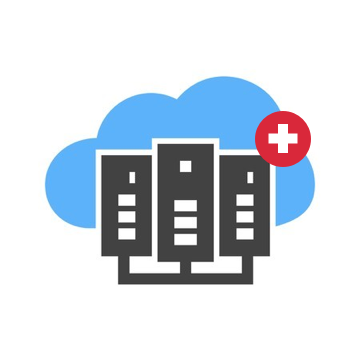 TIER III+ datacenters located in Switzerland in the heart of Europe
This type of hosting is distributed across at least two Infomaniak datacenters to ensure that your services are always available. Our two datacenters are located in Switzerland and we manage them entirely ourselves. Silicon Valley hosts many of its famous sites in our datacenters which benefit from N+1 redundancy for all essential services that power our offer.
Custom SLA
Our Cloud-based very high availability hosting packages are tailored to your specifications; these form the basis of a custom SLA to ensure it suits your needs and reflects our detailed discussions together. Our offers are entirely transparent and shield you from any hidden costs.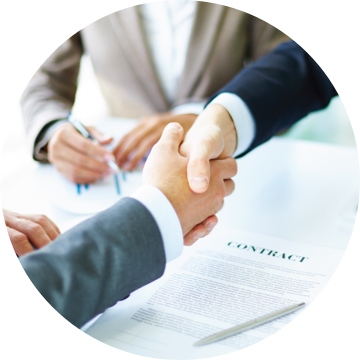 Your needs and our know-how in close collaboration
Each situation has its own specific requirements and expectations. That is why we take the time to study all aspects of your needs so that we can design a custom hosting solution that perfectly suits your needs and lives up to expectations. Throughout the implementation process, our engineers are there to advise you and help you set up your specific environment.

Professional anti-DDoS protection included

Galera technology for database redundancy

Totally redundant, multi-datacenter Cloud-based hosting

Custom SLA specifically designed for your needs

SLA guarantees up to 99.99% uptime

Unlimited traffic
Your all-inclusive, very high availability service starting at
CHF 689.15

/month

We are committed to offering you top-notch services at competitive prices. It is in our DNA. The cost of our custom hosting solution varies depending on your specifications and requires a one-time setup charge and an annual maintenance plan. Please contact us for a non-binding, personalized estimate.

One-time set-up and installation fees starting from CHF 3'714.02

2 load balancers + 1 arbitrator
2 x

CHF 123.49

/month

from 2 Web servers
2 x

CHF 42.90

/month

from 4 MySQL servers
4 x

CHF 42.90

/month

Monthly maintenance fees
from

CHF 184.77

/month
Contact us