Protect yourself against viruses, ransomware and cyberthreats with Swiss Backup!
Back up your data in complete security
Swiss Backup enables you to back up and recover your workstations, servers, virtual machines, NAS and much more besides in total peace of mind.
Free trial
A Swiss backup solution that meets every need
Workstation, VM, servers
Need a simple solution to back up all your devices? Acronis is the most powerful and secure backup software on the market.
Learn more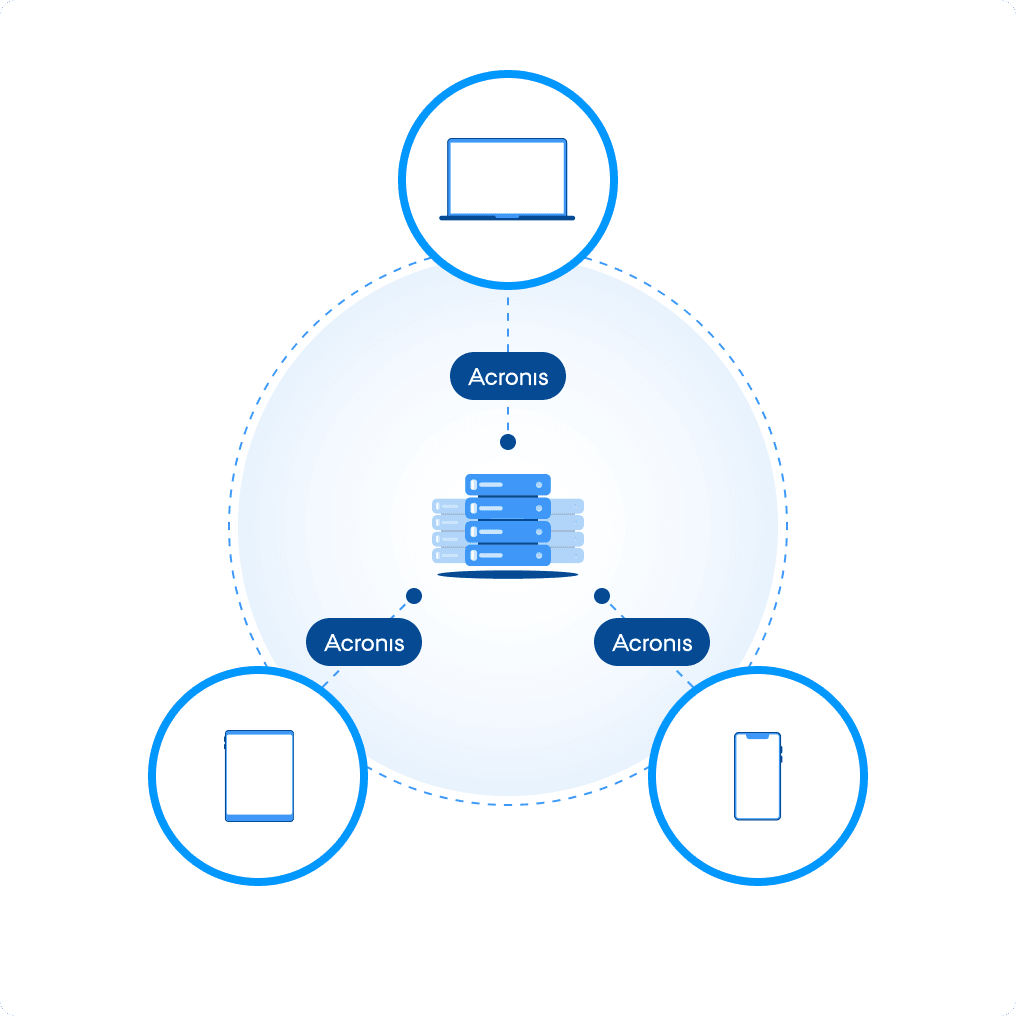 Cloud backup space
Need a secure backup space in the cloud? Choose the software of your choice compatible with Swift, S3 or SFTP protocols.
Learn more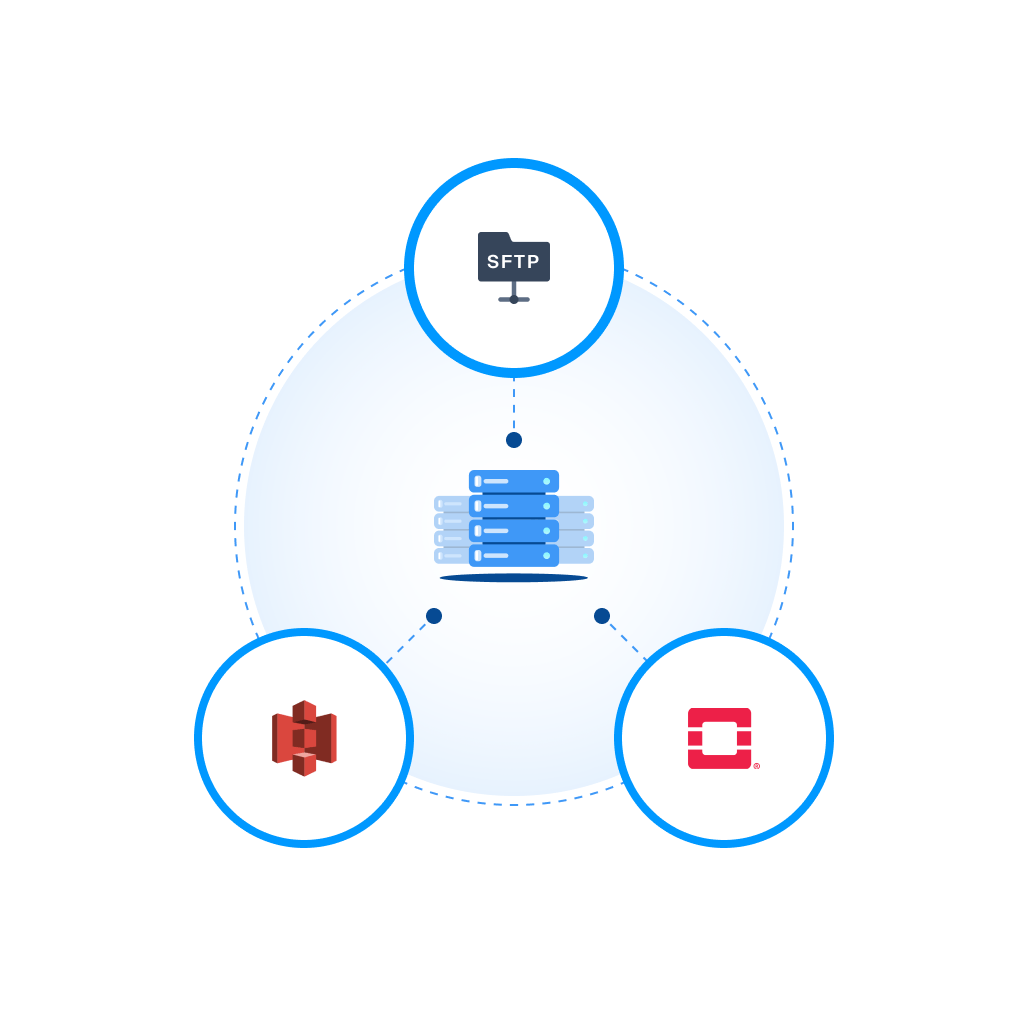 Secure all your workstations
The Acronis software enables you to back up a complete image of your computers or the folders of your choice.
Discover Acronis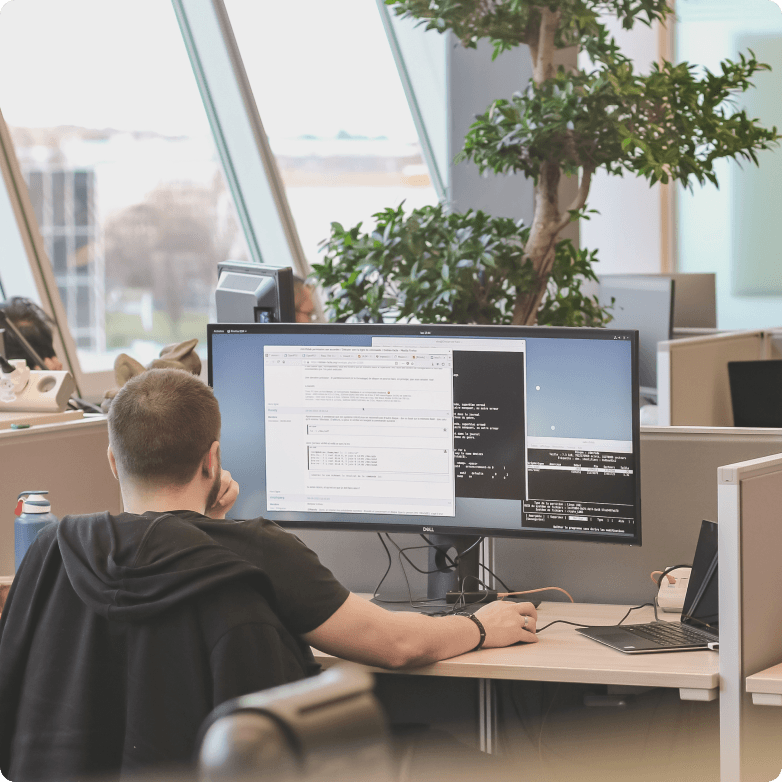 Keep your photos and memories safe
To back up your photos and personal documents, we recommend that you use kDrive.
Discover kDrive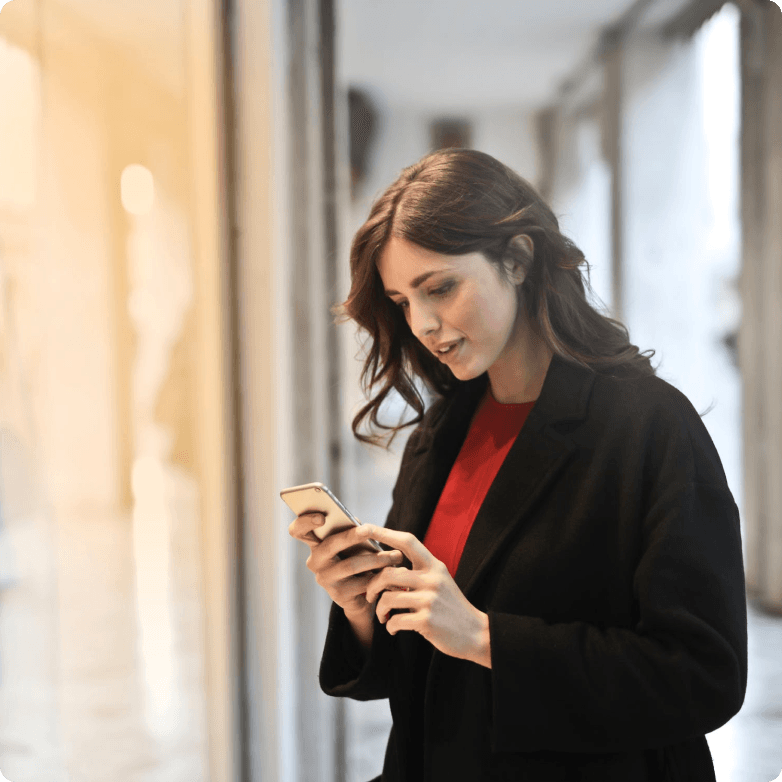 Use your cloud backup however you want
Thanks to the Swift, S3 and SFTP protocols, the free cloud backup space allows you to create your own cloud backup solution.
Discover the Cloud space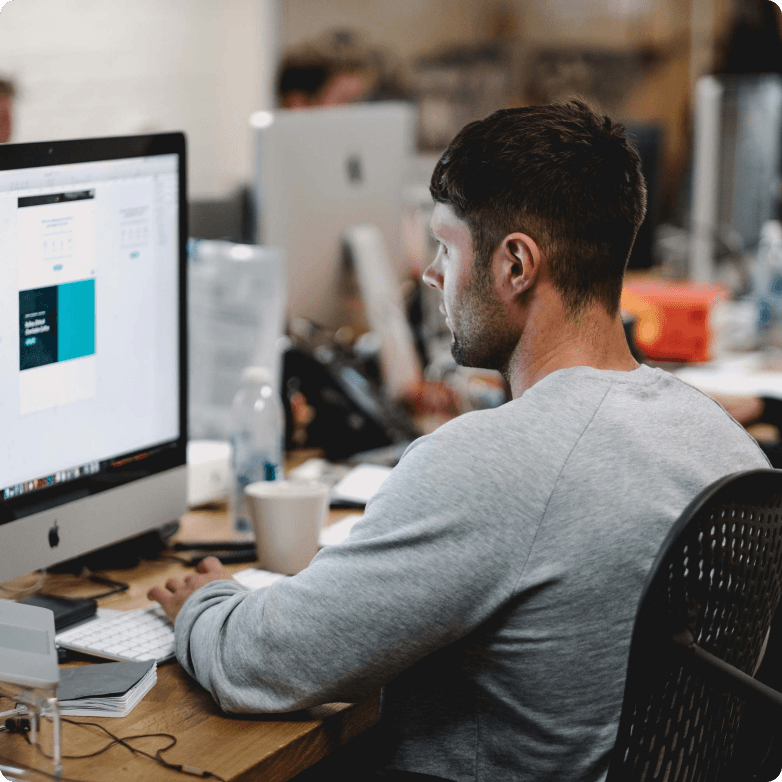 Protecting your data. Our profession.
Backups of x3 in Switzerland in x2 data centers
Swiss Backup constantly copies your data onto at least 3 supports across 2 data centers. You can sleep easy.
Your data concerns you and you alone
Infomaniak is subject to the GDPR and the LPD. The company is based in Switzerland, in Geneva and Winterthur. It is not listed on the stock market and is owned by its founders and employees.
Up to 1000 TB of backup
Swiss Backup offers you complete flexibility. One thing is certain: you will never feel restricted.

Xavier - Partner, MAG architect
Swiss Backup saved me when my company was a victim of ransomware. I was able to restore everything and start work again without suffering any damage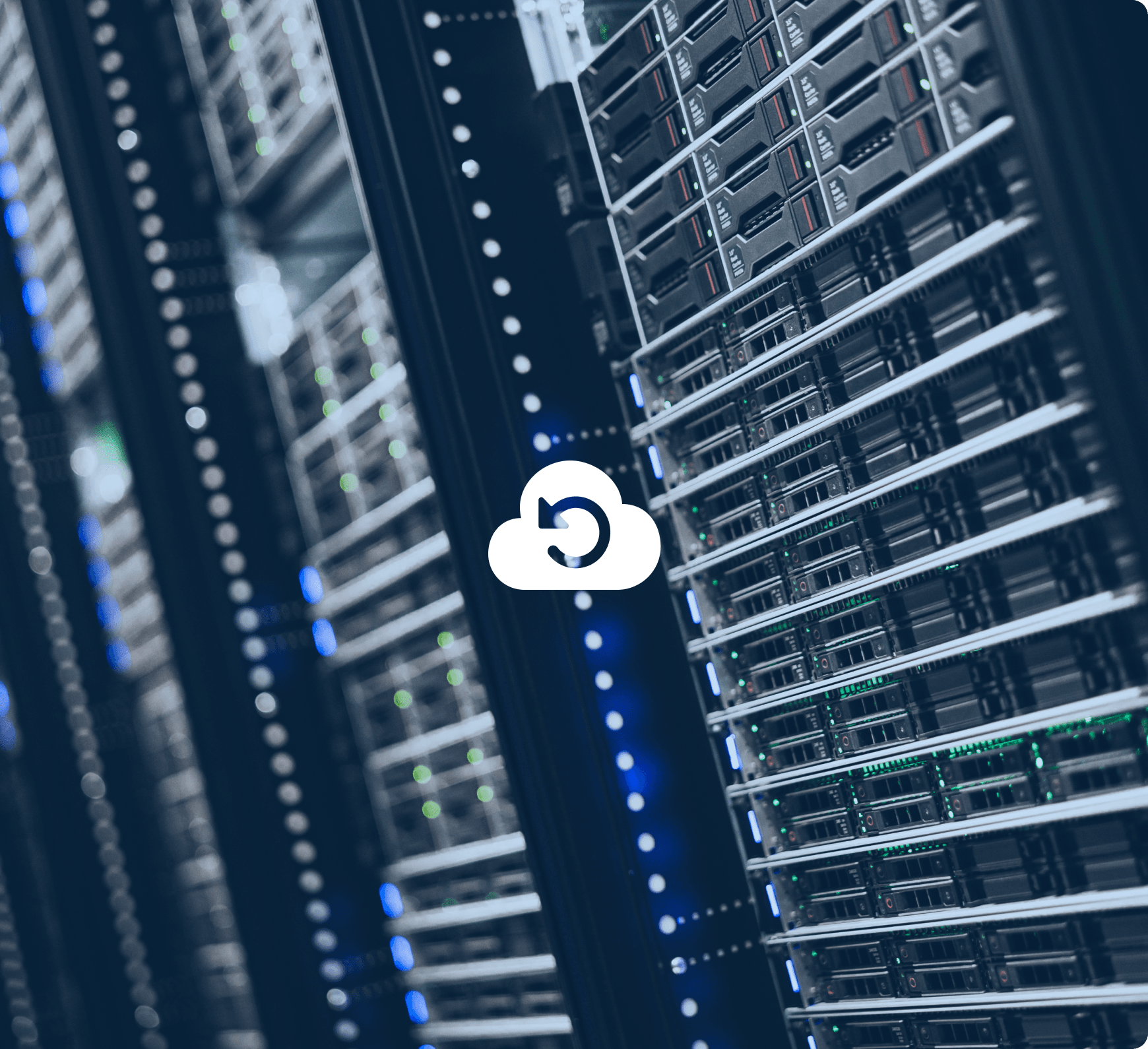 A sovereign solution that's privacy-friendly
Secure tier 3+ data centers in Switzerland
Our data centers are certified ISO 14001, ISO 50001 and ISO 14001 and meet the highest requirements in terms of energy efficiency and safety. Want to know for sure? See for yourself.
Highly qualified staff
Swiss Backup's cloud infrastructure has been developed entirely in-house by our cloud experts, who come from CERN and the Debian community. Our agents are also Acronis-certified.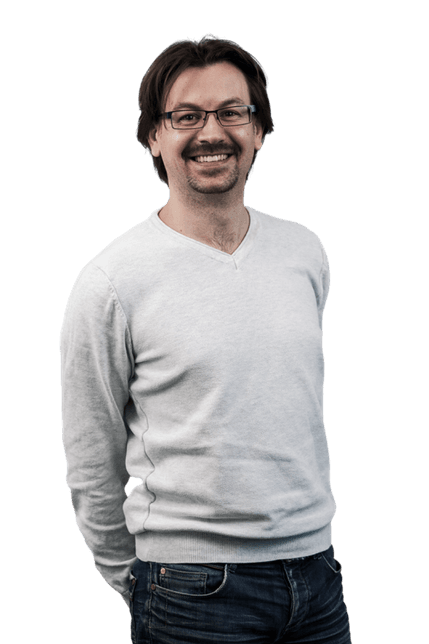 Olivier Chaze
System administrator / Cloud Expert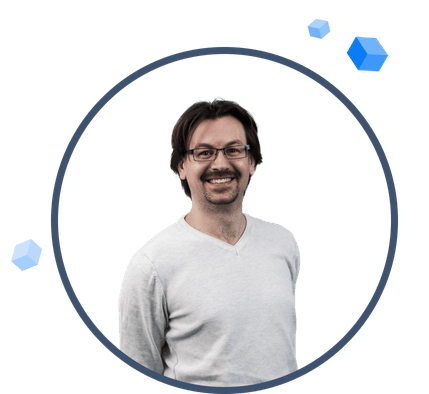 Olivier Chaze
System administrator / Cloud Expert
New project?
Talk to a Cloud expert
Do you need expert support to get started or migrate your backup infrastructure? The easiest way is to talk to us. It's free and with no obligation.
Contact our team
Your data security can't wait!
Free trial for 90 days • Cancellation at any time
Free trial
Do you have any questions or doubts?
We've compiled the questions we're often asked – see below.
What are the advantages of Swiss Backup compared to an external hard drive?

By backing up your data with Swiss Backup, you benefit from several advantages in relation to a conventional backup on an external hard drive:

Your backups are stored in a different place from your devices. In the event of an incident or theft, you do not lose any important data.
Your data is constantly backed up on at least three media across two data centers. Even if two media were unavailable at the same time, the integrity of your backup would not be affected. Find out more
Your backups are accessible anywhere in the world.
There is no risk of forgetting, losing or breaking your external hard drive.
Swiss Backup respects your privacy and the confidentiality of your data while allowing you to encrypt your backups easily without slowing your computer down.
If you are connected to the Internet, everything is done automatically and you can plan the frequency of your backups.
Swiss Backup allows you to recover your data or an entire system in just a few clicks. Even when recovering an entire workstation, there is no need to follow a whole series of complicated procedures to create a flash drive or boot disc. Almost everything is done automatically.

---

What types of machine can be backed up with Swiss Backup?

You can back up any type of machine provided it can install software compatible with Swiss Backup (Acronis, Swift, S3 or FTP)

---

Which backup software packages are compatible with Swiss Backup?

You can use the Acronis solution, included with your Swiss Backup, or you can opt for a software package or device compatible with

OpenStack Swift / S3 / SFTP

.

---

If I need to back up several machines, would I need an equal number of Swiss Backups?

You can order a single Swiss Backup and

add machines

. You can also change your Swiss Backup settings if you need to increase the total storage space or

define the share of disc space

available for each machine.

---

What is the difference between Swiss Backup and a Synology NAS?

Swiss Backup allows you to back up and recover your data and your devices (computers, mobile devices, servers, etc.) easily. Simply

choose the frequency of your backups

and you'll be able to sleep easy.

The Acronis software will handle everything if you need to recover files or your system in the event of a failure or a change of computer. No particular expertise is required to use this product and to ensure the security of your backups or your infrastructure.

An

NAS Synology

not only allows you to back up data, but also to synchronise files between different devices, perform video surveillance, download torrent files, edit documents online and create a multimedia server with all your photos, music and videos. Basic technical expertise is nevertheless required to configure an NAS and ensure its security.

---

Can Infomaniak access the content of my backups?

Swiss Backup allows you to secure the content of your backups with the encryption standard AES-256.

In addition to being a neutral and independent company, infomaniak enjoys full control of all its infrastructures.

Finally, Swiss data protection law ensures complete confidentiality for both businesses and individuals. This means no administration may access personal information without explicit permission from a judge.

---

Is it easy to recover my data with Swiss Backup?

By using the Acronis reference software provided along with Swiss Backup, recovering data or an entire system is child's play. Even when recovering an entire workstation, there is no need to follow a whole series of complicated procedures to create a flash drive or boot disc. Almost everything is done automatically.

---

Is it possible to back up by website or my cloud using Swiss Backup?

Yes, web hostings and cloud servers can be backed up on your Swiss Backup

---

What is the difference between Swiss Backup and kDrive?

kDrive is an online platform which enables you to retain a copy of your files and share them with employees, but which does not backup the information on your system. Swiss Backup is more like an online safe in which your entire machine, your files, folders and even your OS configuration is stored, enabling you to recover an identical copy of your machine.

---