Earn money with our affiliate programme
You receive up to 50% commission by recommending products which are recognised for their quality throughout Europe. If you want to earn money by helping your friends and your readers to choose a quality hosting service provider, join our affiliate programme.
Become an affiliate
Already affiliated? Log in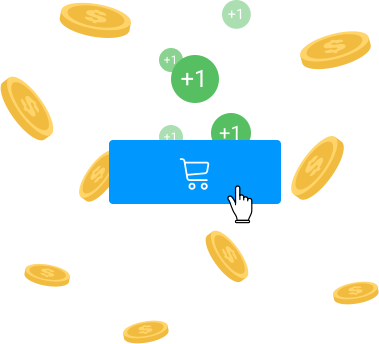 Attractive and constantly evolving commissions
Our affiliate programme rewards your commitment: the more clients you convert, the more your commission fee will increase and the more money you will earn.
Become an affiliate
Ready-to-use marketing tools
We'll help you take your first steps as an affiliate: use our ready-to-use media to effectively engage your community and test the power of our hosting solution for yourself free of charge.
Become an affiliate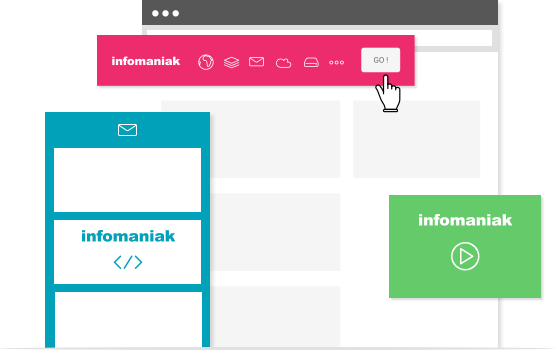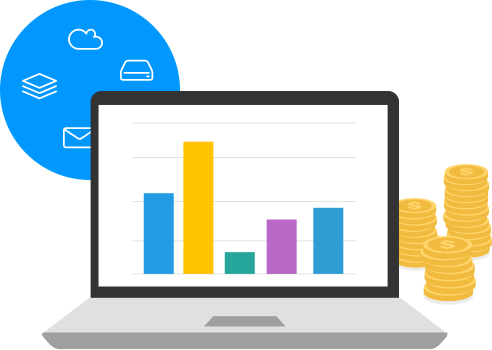 Statistics in real time
Optimise your campaigns in real time using easy-to-analyse statistics. Our affiliate platform is intuitive and offers all the tools you need to follow and improve your reliability.
Become an affiliate
How does it work?
1
Join our affiliate programme
Everyone can register on the Infomaniak affiliate programme. Registration is free and allows you to access our affiliate platform to create affiliate campaigns and access our marketing tools. Everything has been thought of to help you take your first steps as an affiliate.
2
Try out and discuss our products
Trial our flagship hosting and talk naturally about our products and the quality of our support. You can write comparisons, make trial videos or even engage your community on social media or through your newsletter. Your only limit is your imagination!
3
Once your content is created, it works for you 24/7. You help people looking for a quality, easy-to-grasp hosting service provider, you earn money, and you naturally increase your website traffic. It's a win-win situation.
It is easy to recommend a hosting service provider recognised for their quality
Infomaniak is the leading hosting service provider in Switzerland with over 20 years of experience. Without quality service and reliable infrastructures, we would never have got to this level of excellence. Some of the gems of Silicon Valley are hosted in our datacenters and over 300,000 clients use our products all over Europe.
This table shows the average commissions can make with each sale as an Infomaniak ambassador (50% commission).
The affiliate programme covers all our products, except for domain names, housing and very high availability hosting. Learn more
Choose a programme which rewards your commitment
By recommending recognised products, you will quickly accumulate earnings and increase your commission fee. The sooner you start, the more money you will earn.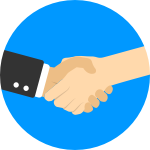 Explorer
Accumulated earnings from
CHF 0 to 50-
25% commission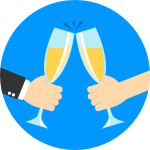 Confirmed
Accumulated earnings from
CHF 50 to 1 000-
30% commission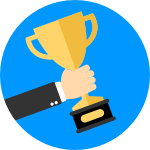 Expert
Accumulated earnings
+ CHF 1 000-
35% commission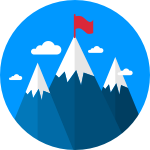 Ambassador
Accumulated earnings
+ CHF 20 000-
50% commission
Discover the power of our hostings for yourself
Infomaniak is a different hosting service provider: we develop our products from A to Z with passion, we are tuned in to our clients, or infrastructures benefit from the best in technology, and we are committed to the environment. As an affiliate, you will be able to trial our hosting deal free of charge and without limits so that you can see all of this for yourself.
Learn more
Frequently asked questions about the affiliate programme
Monetise your site's traffic and help out people looking for a reliable hosting service provider.
Become an affiliate
Already affiliated? Log in