The web hosting that evolves with you
Everything you need to create professional websites which are displayed at lightning speed. Top-quality security, performance and support.
Web hosting fully included:
250 GB SSD space / 20 websites included

---

Telephone and written support

---

Optimised for WordPress and +100 CMS

---

Automatic backup and recovery

---

Databases and unlimited traffic

---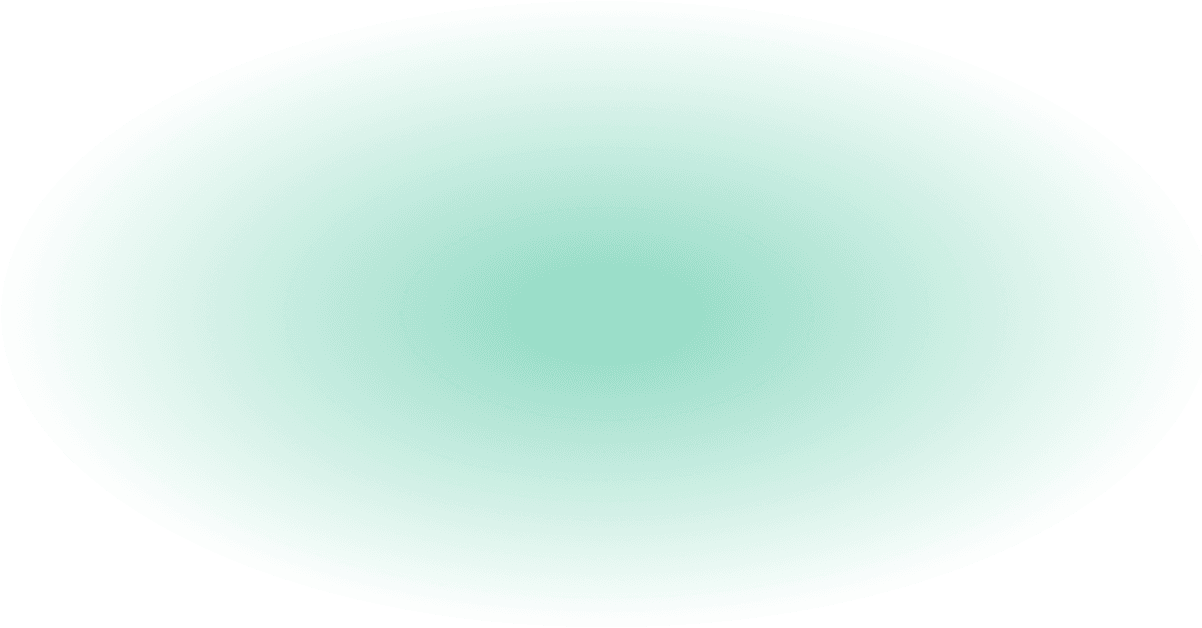 Powerful and ready for the future
Take advantage of the improvements we regularly make

---

Boost your websites with our high-performance infrastructure

---

Benefit from a support service acknowledged for its quality

---
Compare the offers →
Designed for all websites
The Infomaniak web hosting solution offers you all the power and the technologies you need for successful online projects.
Discover the apps and CMS →
Blog
Portfolio / CV
E-commerce site
Institutional site
Collaborative apps
Forum
CRM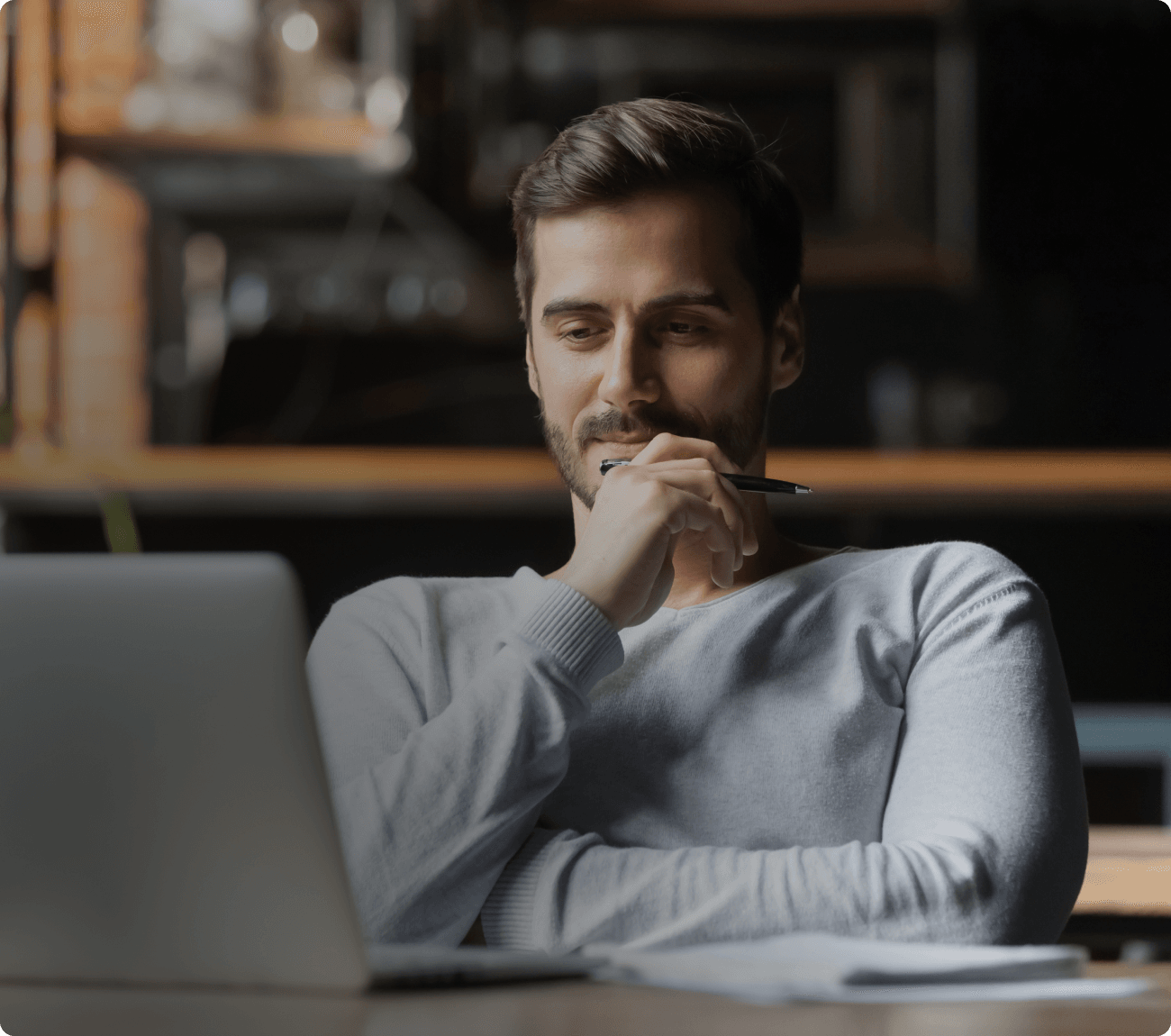 Work with the most common technologies on the market
Deploy your favourite tools in a single click
Create your website simply
Our website creator is easy to use and requires no technical knowledge to create a professional website.
Quick and easy to use
Everything is possible: showcase site, online shop, blog, etc.
100% customisable by drag and drop
Discover Site Creator →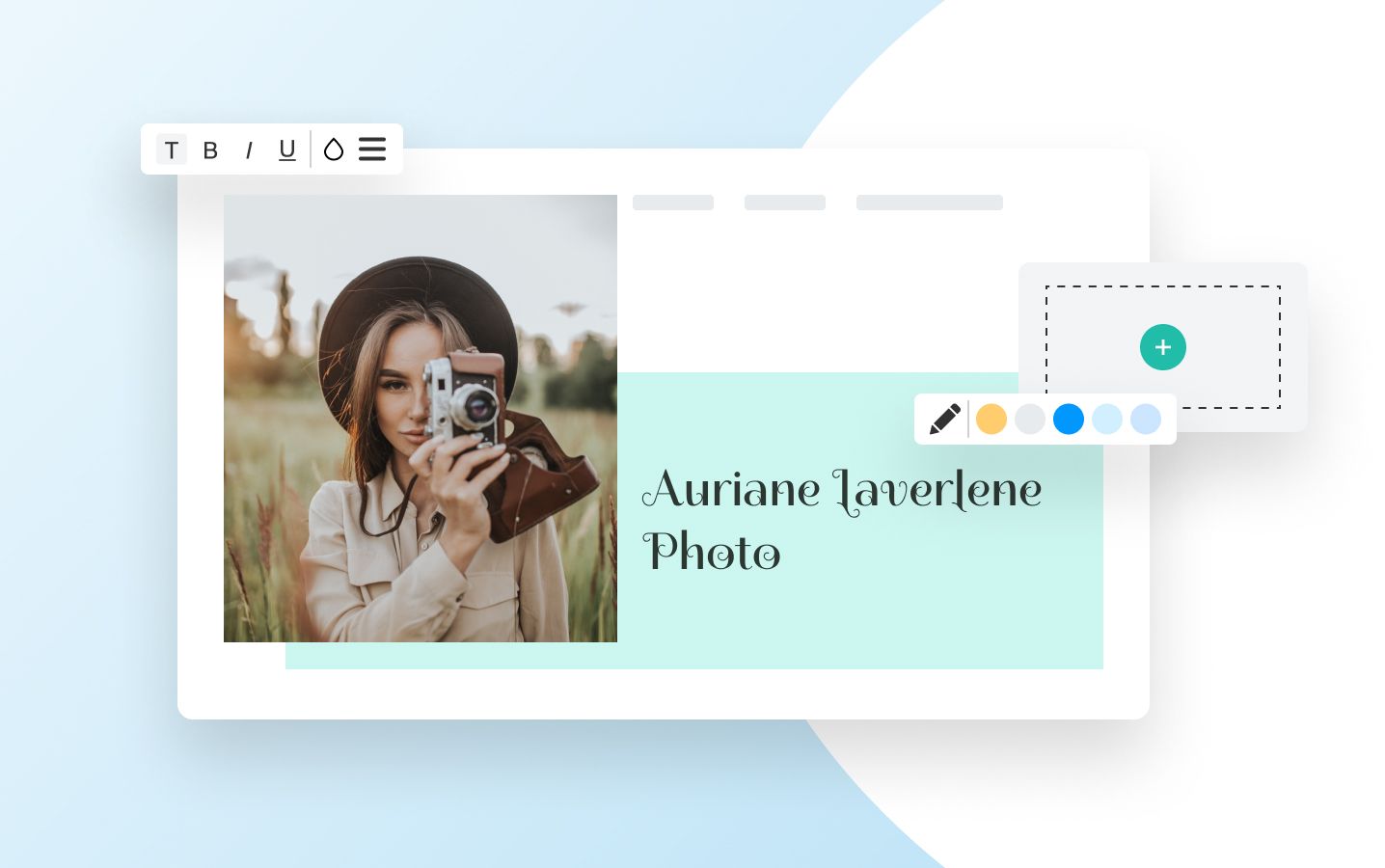 Choose the best hosting solution for your website
A guaranteed level of support
Excellent
The bestseller
Ideal for creating a professional WordPress website or blog to present and sell your products and services online.
1 free email address with your domain
From
CHF
10.91
/&nbspmonth
Designed for commercial WordPress websites which need dedicated resources and advanced technologies.
Dedicated resources
Up to 32 vCPU/128 GB of RAM
From
CHF
42.90
/&nbspmonth
30 days

refund guaranteed
Reduction from the second web hosting solution
Annual or monthly payment, depending on the configuration
Why choose infomaniak?
Designed and managed at the heart of Europe
Our infrastructures and solutions are developed and hosted in Switzerland. 70% of staff are in R&D.
Environmentally friendly and sustainable
We make no compromises in order to reduce our ecological footprint. Our commitment
Phone and email support
We efficiently answer your requests 7 days a week from Geneva and Winterthur.
Respect for Privacy
We are independent and contribute to an Internet that respects confidentiality and privacy.
Intuitive handing
Infomaniak develops its own management console. You will enjoy launching your website, installing a web app such as Nextcloud, Drupal or Joomla or activating the very latest version of PHP via your Manager. This complete control allows us to give you the chance to benefit from the very latest technologies.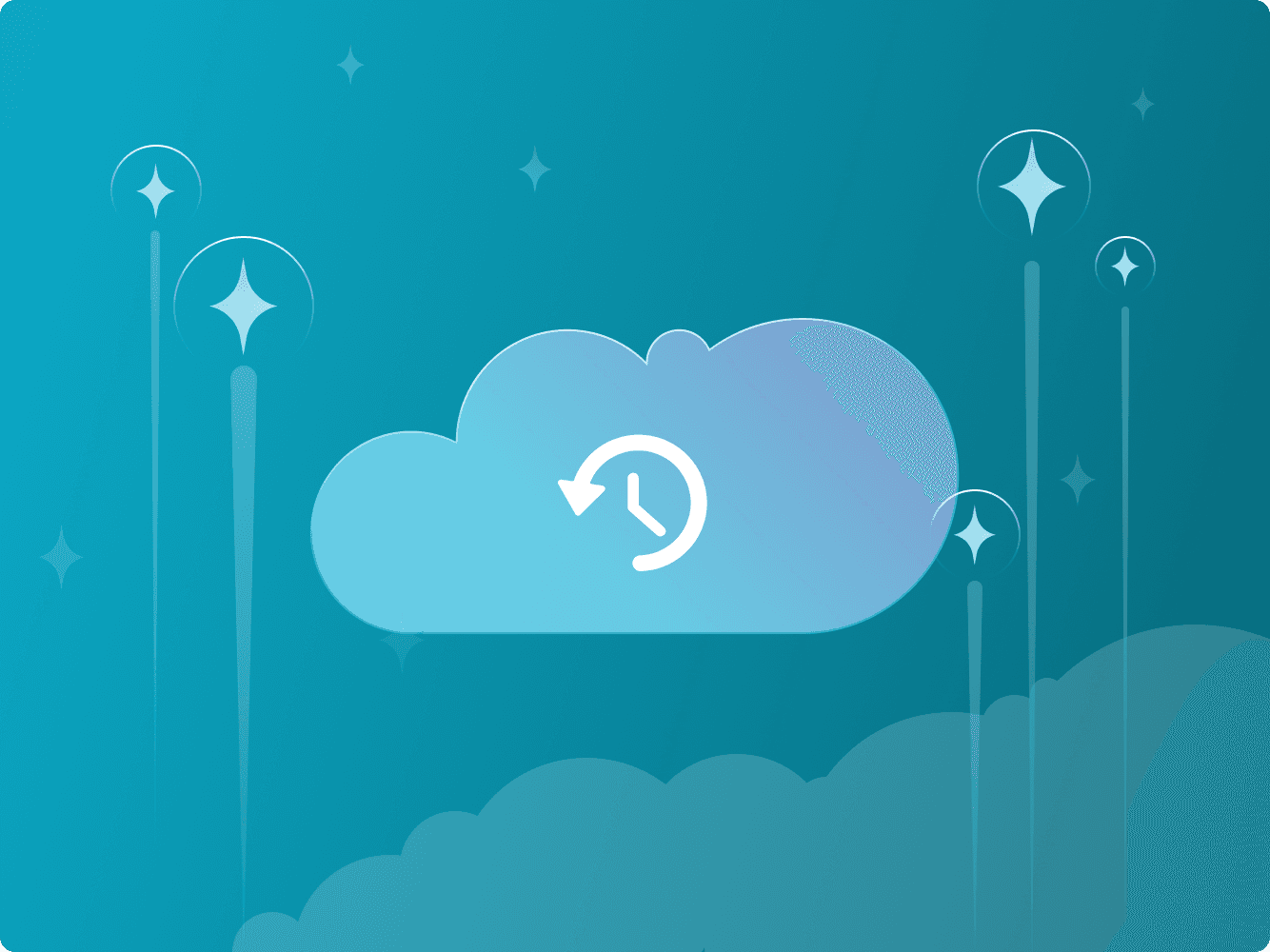 Easy backup & recovery
Have you conducted a test that crashes your website? Don't panic, the automatic recovery restores the website of your choice exactly as it was up to 7 days earlier.
Backup in another data center

---

Quick and easy recovery

---

Datacenters located in Switzerland

---
Everything to boost your website
Unlimited databases
Create as many MySQL/MariaDB databases as necessary without worrying about their size.
Unlimited traffic
Keep smiling as your website attracts tens of thousands of visitors. The incoming and outgoing traffic is unlimited.
EV or free SSL certificate
Secure your website traffic in a single click with a free SSL certificate from Let's Encrypt or an EV certificate from Sectigo.
Advanced tools
Manage your web hosting easily and with no restrictions:SSH, Cron, PHP, Apache, IP, statistics, ports, etc.
High-performance infrastructure for ultra-quick, well referenced websites
Unbeatable performance
Our flagship offer provides you with key resources to make your online activities a success. On average, our servers use only 40% of their power to guarantee the stability and performance of your websites.
Highly available international Internet access
Infomaniak is connected to the network with leading operators in Switzerland, Europe and the US, ensuring rapid access to your websites around the globe. We have chosen the very best partners to guarantee privileged access with strategic European operators and interchange points.
Top-end equipment
At Infomaniak, your sites are powered by the latest generation of servers that only use the latest generation of SSD storage.
Dedicated servers for databases
So that your websites are displayed at lighting speed, the databases are managed on specific servers optimised solely for this use. These servers are not accessible via the Internet in order to protect them against external attacks.
Total security
Active and passive measures block attacks and malevolent intentions from the outset. The Infomaniak web hosting solutions incorporate the best security guarantees as standard so that your websites and visitors are not compromised.
Protection against viruses
Files deposited via FTP or SSH using an Infomaniak web hosting solution are checked in real time, and you can run a full antivirus analysis at any moment.
Protection against malware
Infomaniak constantly protects your websites against security loopholes and known malware. Our security scanner automatically corrects these vulnerabilities without affecting the smooth functioning of your websites.
Professional DDoS protection
The Infomaniak infrastructure is constantly safeguarded against denial-of-service attacks by the Arbor Networks DDoS protection. This solution protects over 90% of tier 1 suppliers worldwide.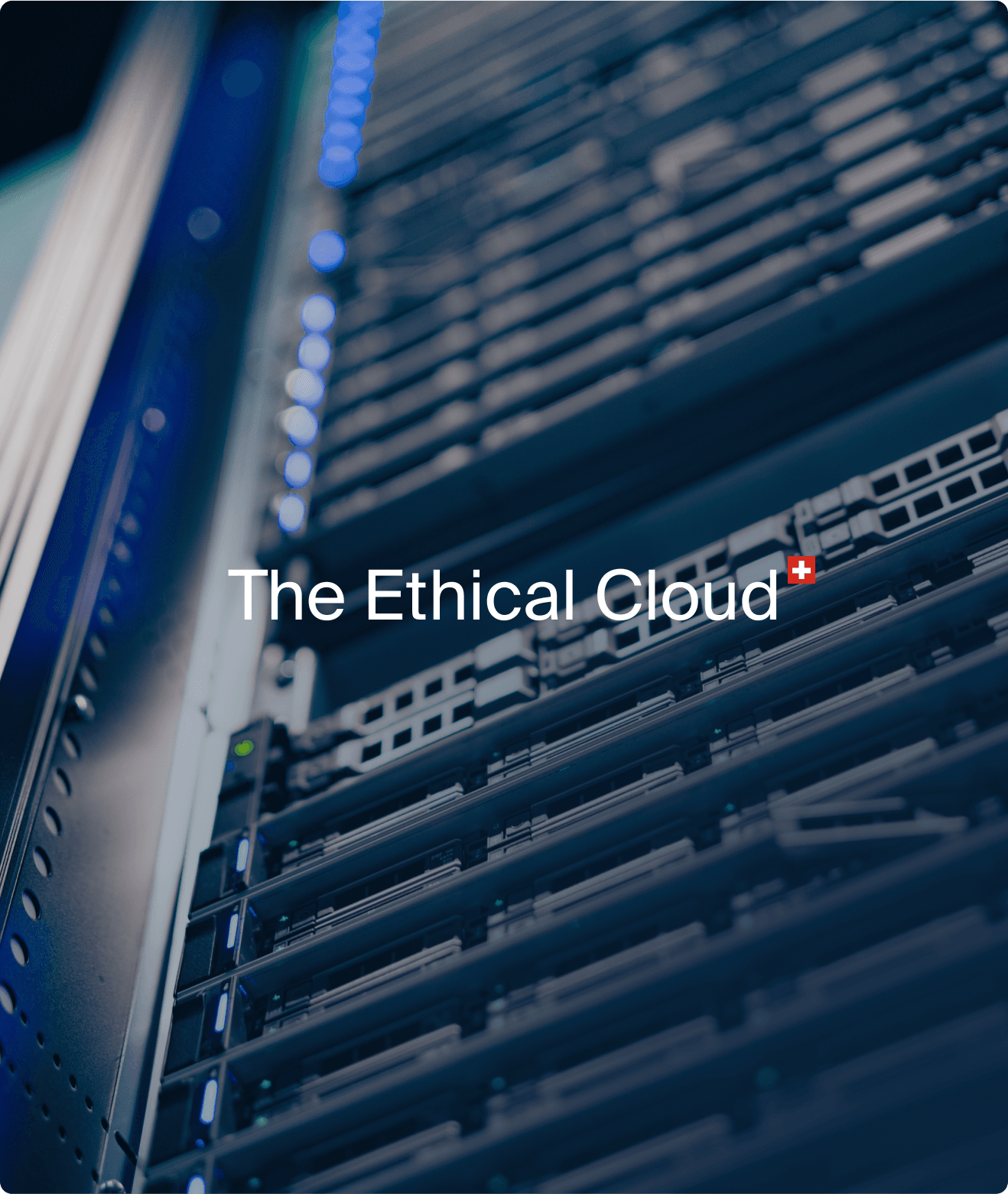 They trust us
More than quality support. A human relationship.
Excellent
Our support operatives handle your requests with a smile 7 days a week from 6 a.m. to 9 p.m. from Geneva or Winterthur. Our team is in close contact with our developers and engineers in order to handle your requests efficiently.

Quick, personalised and effective contact rarely seen in an assistance service. Assistance provided with detailed advice. Absolutely amazed by the professionalism.
Jean-Pierre Morisetti,
TrustPilot
Quality support! Transparent and in particular human! They always listened to my concerns and resolved them, as well as using intuitive interfaces that any beginner can use. All my personal projects are with you. I'll certainly not be leaving such a big family as yours
Thank you Infomaniak! +300% visits in 1 week on my website and -1 second on average for the pages on PageSpeed! Excellent local and responsible company, thank you!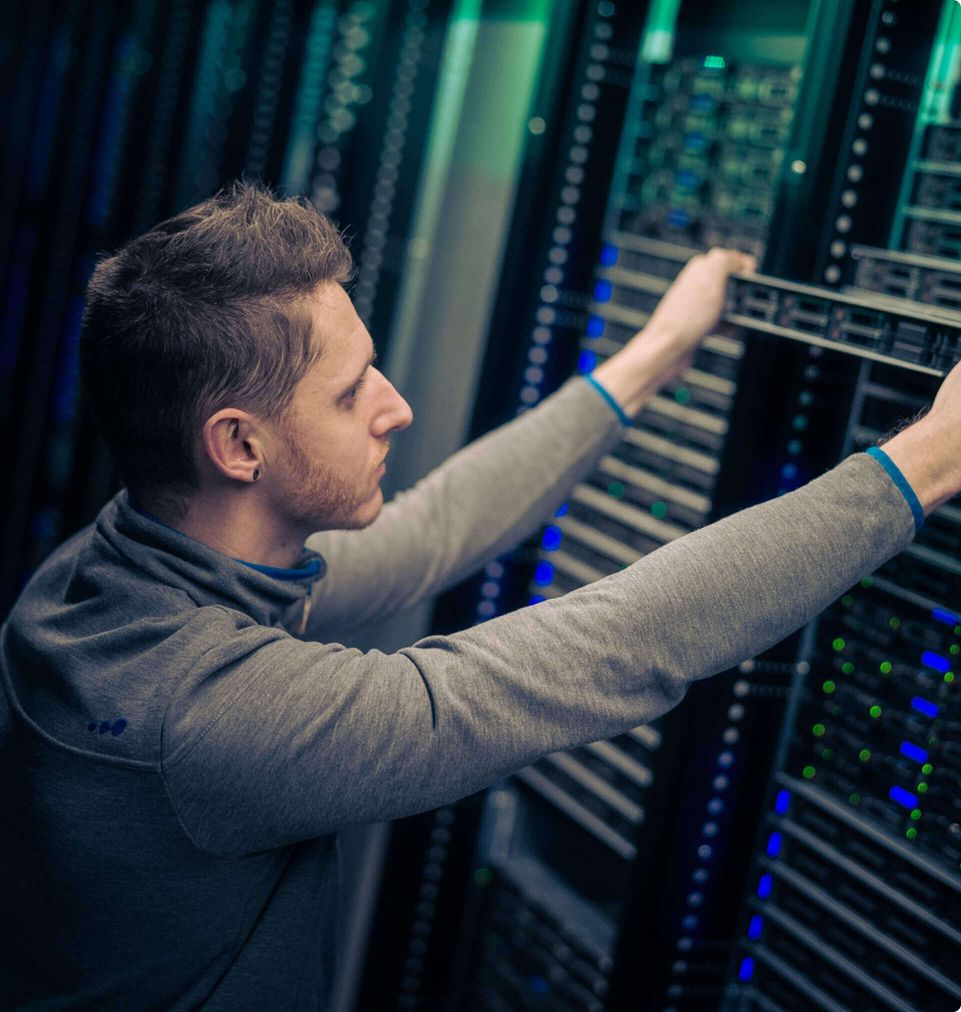 Work with an ethical and independent company
Boasting more than 25 years' experience, Infomaniak belongs to its employees and manages its own infrastructures in Switzerland, where our services are also developed.
100% sovereign cloud
Infomaniak manages its own data centers in Switzerland and develops its solutions in-house in Geneva and Winterthur.
Respect for privacy and data
Infomaniak belongs to its founders and its employees. Here, your data are processed by software developed in Switzerland that comply with GDPR and FADP and respect your privacy.
Data security and protection
Infomaniak is certified ISO 27001 and controls its services from A to Z to be able to ensure the security and confidentiality of the data.
An uncompromising approach to ecology
We know we pollute and make every effort to mitigate our impact on the environment and on biodiversity: 100% renewable energy, 200% CO2 offset, data centers without air conditioning, servers used for up to 15 years, and we don't intend to stop there. All our environmental commitments.
Benefit from exclusive advantages free with your web hosting solution
Newsletter tool
Take advantage of our attractive emailing solution without subscription to send your campaigns.
Create attractive newsletters for all devices

Measure the performance of your campaigns

Import and segment your contacts

Install your newsletter easily on your website
VOD/AOD platform
Stream, monetise and host your videos and podcasts with the same tools as TV channels and radio stations.
Restrict access to the media of your choice

Monetise your production freely

Measure the performance of your creations

Maintain the original quality of your media

Need help implementing your hosting solution?
Find a professional or a web agency and get your project started in safe hands.
Do you have any questions or doubts?
We've compiled the questions we're often asked – see below.
What is the difference between a web hosting solution and a Cloud server?

The main differences between these two products are the price, the technologies available and the resources made available to you.

The web hosting meets most needs and incorporates the popular technologies (PHP, MySQL/MariaDB) necessary in order to use the most common applications and tools such as WordPress, Joomla, Drupal and Nextcloud.

With a Cloud server, the resources (processor, memory, disc space) that you define are permanently allocated to your websites and are not shared with other customers. You also have over 40 additional technologies such as Node.js, mongoDB, Redis, Varnish, Memcached, etc.) and you can adjust the power of your server at any time.

Our advice if you're in doubt: begin with a web hosting solution. If necessary, you will be able to migrate to a managed Cloud server later in a single click.

---

Can I create several websites using a single web hosting solution?

Yes, you can create up to 20 websites (can be increased to 100 websites) with a single web hosting solution. The domain names are not included in the price of the hosting offer and are invoiced separately.

---

Is it possible to migrate to a Cloud server at a later date?

Yes, you can migrate a web hosting solution to a Cloud server at any time. You will automatically find your websites and databases on your server after migration is complete.

Learn more

---

Do I need technical knowledge to create a website with WordPress?

WordPress is the most popular tool in the world for creating websites. More than 43% of the web relies on WordPress and most bloggers, SMEs and Fortune 500 companies use WordPress. You don't need to know how to code to create an attractive website optimised for mobile devices with WordPress. Feel free to consult

Our quick-start guide for Wordpress

to find out more.

---

Is the Infomaniak web hosting solution optimised for WordPress?

Infomaniak enables you to install WordPress automatically and optimises numerous settings as standard, so that your WordPress sites is efficient and well referenced in search engines. Furthermore, you can use the famous Divi theme from Elegant Themes free of charge, which incorporates

one of the best page constructors on the market

.

---

How can I migrate my current website to Infomaniak?

You didn't create your website yourself or you need help?

Launch a call for tender

to our partners. It's free with no obligation.

---