The ethical collaborative solution
Increase your productivity with a 100% Swiss solution that brings together all the apps for teamwork.
*Guaranteed satisfied or refunded for 30 days
Everything you need is in kSuite
---
And much more
With Calendar, Contacts, kPaste, SwissTransfer and other applications, kSuite includes everything you need to help your projects succeed.
Work remotely as if you were in the office
Docs, Grids and Points allow real-time online interaction on Word, Excel and PowerPoint documents. No internet connection? Download the open source office suite. It's free and 100% compatible with Microsoft Office.
Increase the
productivity

of your teams and guarantee the

security

of your data
Advanced user management
Easily manage your employees, external partners and the security and access of your products. The kSuite dashboard allows you to monitor every aspect of your business from one place.
Team management
Create work teams with specific rights and accesses to facilitate the management of your employees. kSuite simplifies and accelerates the entire management of your staff movements.
Shared calendars and address books
Share calendars and address books of your choice, even if you are linked to several organisations. Users in a team automatically access shared resources.
Custom Brand
Your
domain name

, your

logo

, your

colours
When you share documents or hold video conferences, your customers are always in your brand world.
Discover Custom Brand →
Store your data in a cloud that's Swiss, sovereign and ecological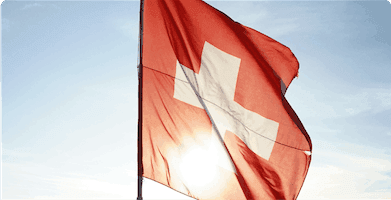 100% Swiss Cloud
kSuite is developed and hosted in Switzerland by Infomaniak. The company is employee-owned and complies strictly with the GDPR and its values: privacy, local and sustainable.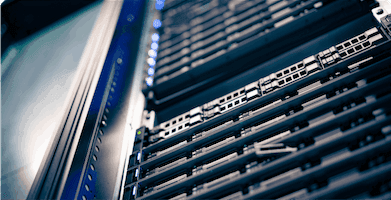 Security and privacy
Thanks to our economic and technological independence and the Swiss legal framework, kSuite is beyond the reach of extraterritorial legislation such as the US Cloud Act.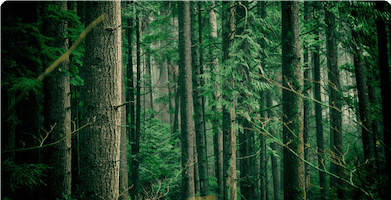 An uncompromising approach to ecology
200% CO2 offset, 100% renewable energy, data centers without air conditioning, servers updated for up to 15 years after first being brought into use, solar installations, we pollute but we act.
Prices
All offers are available for a maximum of 300 users.
A domain name is required to order a kSuite.
*Offer valid for a period of 12 months, after which the regular price applies.
Do you have any questions or doubts?
We've compiled the questions we're often asked – see below.
kSuite is a suite of online productivity and collaboration tools developed in Switzerland. It integrates all the tools you need to collaborate and communicate effectively online:

kDrive: a collaborative storage service enabling you to work on documents, spreadsheets and presentations online.
Mail service: a secure mail service that brings together all your emails, contacts and appointments in one place.
kMeet: a privacy-friendly video-conferencing solution enabling your to work remotely as if you were in the office.
kChat : a collaborative communication platform to coordinate your work and consolidate your communication flows.

---

Why choose kSuite rather than the individual products?

kSuite is more economical, simplifies user management in companies and consolidates your products with a single invoice and a single payment date. It also incorporates advanced user management and kChat, which cannot currently be ordered separately.

---

Is it possible to migrate existing products to kSuite?

If you already use kDrive or the Infomaniak Mail Service, you will have the option of upgrading the kDrive and/or the Mail Service of your choice to kSuite when you place your order. Access and product data will be automatically retained.

---

What are the security and privacy guarantees of kSuite?

By using kSuite, your data are hosted and processed exclusively in Switzerland by software developed in Switzerland by Infomaniak or open source.

Our confidentiality and data protection policy

is transparent:

we never share your personal data with third parties without a reason, directly linked to the execution or the quality of your services
we respect, protect and process your personal information as if it was our own
the data you entrust to us are not transferred outside our own infrastructures.

---

Which company develops kSuite ?

kSuite is developed by Infomaniak, a major European cloud service provide and the leading creator of productivity tools in Switzerland. Infomaniak is a Swiss company that has end-to-end control over its value chain and which belongs entirely to its employees. This independence enables it to guarantee the security, la confidentiality and sovereignty of the data of over one million users in 208 countries. Located in Geneva and Winterthur at the very heart of Europe, Infomaniak provides cloud computing services and the productivity solutions that companies need to communicate, collaborate and boost their online activity sustainably.

Our commitments:



---

Is it possible to use kSuite with Microsoft Office?

The Docs, Grids and Points applications built into kDrive already allow you to collaborate online on documents created with Microsoft Word, Excel or PowerPointSo you can continue to use Microsoft Office to work offline or

download OnlyOffice

for free if you want to save money.

---

Is it easy to migrate data to kSuite from Google WorkSpace or Microsoft 365?

A wizard will help you migrate your data automatically from Google Drive, Dropbox, Microsoft One Drive and the main online storage services. It's also possible to automatically recover old messages from an email address managed by Google, Microsoft and any provider that supports the IMAP protocol. Old conversations via Microsoft Teams, Slack and Google Chat won't, however, be recovered automatically.

---

Is it possible to resell kSuite?

If you are a company registered with the commercial register, you can already become a partner and benefit from advantageous conditions for reselling kSuite and Infomaniak services.

Discover the Infomaniak partner program

---