What is an SSL certificate?
An SSL Certificate adds the padlock and the "https" to your website address, which proves to your customers at a glance that your website is secure.

Thanks to the SSL certificate, your domain is authenticated and exchanges between your server and your visitors are encrypted.

If you have a company, you also have the possibility of displaying your company name in the certificate by opting for an EV certificate
Included with our SSL certificates
Improved referencing

Official Sectigo security seal

Support for external domains (DV, EV)

Unlimited support 7/7
Padlock in the browser address bar

SHA-2 and 2048-bit encryption

Fast, automatic installation

Compatibility with all major browsers
Secure your visitors' data
Regardless of the type of SSL Certificate, the information entered by your users is automatically encrypted with an advanced hash algorithm. Your customers can rest assured that their data is being transmitted securely.
Improve your SEO
Search engines like Google actively fight for a more secure web and systematically favour the position of internet sites that are protected by an SSL certificate in their search results.
Strengthen your brand image
Displays your brand name in the SSL Certificate details. This is the strongest way of demonstrating your company's legitimacy to your customers.
Increase your online sales
by displaying your company name in your certificate, the EV SSL certificate instantly instils trust in your customers. It's a green light to go shopping and enter their credit card number in complete safety.
Protect your users against fraud
By validating the authenticity of your domain or brand, the EV SSL certificate immediately shows your visitors that your site is genuine. Your users are thus protected against phishing.
Protect your users from counterfeits
Sectigo's DV and EV certificates are backed by an ironclad warranty that protects your users from any certificate-related failure that could compromise the security of their personal data.
Our certificates are issued by recognised and certified organisations worldwide
Let's Encrypt is a free and automatic certification body. This service is provided by the Internet Security Research Group and is sponsored by Infomaniak, Google, Mozilla and other major players.
Sectigo is the world's leading certification authority, giving you the assurance that your SSL Certificates will be recognised by all browsers and devices on the market.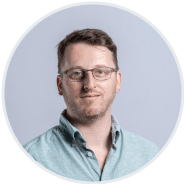 Arnaud Jaegers, Developer
Infomaniak aims to support a safer Web by allowing you to install SSL certificates in one click. By offering EV certificates at such a competitive price, businesses of all sizes can easily take advantage of securing their website.
Do you have any questions or doubts?
We've compiled the questions we're often asked – see below.
Who can obtain an EV SSL certificate?

The extended validation SSL certificates can only be granted to organisations and companies listed on the register or with the chamber of commerce.

Find out more

---

Why take an EV or DV certificate when free certificates exist?

The free Let's Encrypt certificates guarantee the same level of encryption as the EV or DV certificates, but unfortunately do not offer the following benefits:

Manual authentication of your company identity (EV)
End-user guarantee (EV/DV)

---

Can I order an SSL certificate from Infomaniak if my site is managed by another hosting service?

Yes, all you need to do is export the CSR configuration file from your host to enter it when ordering your SSL certificate from Infomaniak.

Find out more

---

Will I have to modify my site if I enable an SSL certificate?

If your website already has a free certificate, no action will be required from you if you install an EV or DV certificate.
If your website is not yet secured by means of a certificate, you may have to made certain adjustments. Find our more

---

What guarantees are offered by an SSL certificate?

The guarantee provided with an EV or DV SSL certificate protects your users against all unforeseen events and a potential validation error by Sectigo, the certification body that issues SSL certificates and validates your personal data.

Find out more

---

Is it possible to link an SSL certificate to several domains or sub-domains?

When ordering your SSL certificate, choose a multi-domain or Wildcard DV SSL certificate or a multi-domain EV certificate or a Let's Encrypt certificate.

---

How long are the SSL certificates valid for?

In light of the new security requirements imposed by Apple and Google, the SSL Certificates will be valid for up to one year from 1 September 2020. By ordering a Sectigo certificate for two, three or five years, we will automatically take care of renewing it every year.

---