Entrust your email to professionals
Your email should be managed by a neutral, independent, extremely reliable company.
With more than 20 years' experience and 1,000,000 email addresses under management, Infomaniak guarantees you a secure service.
WorkSpace, Swiss Made Webmail
WorkSpace is a professional alternative to Exchange or Zimbra. Hosted Switzerland and developed by our engineers, WorkSpace is a collaborative messaging service secure, independent, and very cost-effective.
Shared address books
Shared agendas
Task management
Centralised management of your Infomaniak addresses
Bookmark management and sharing
Sending SMS messages
Learn more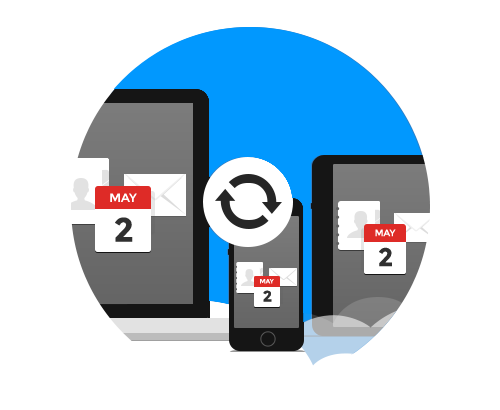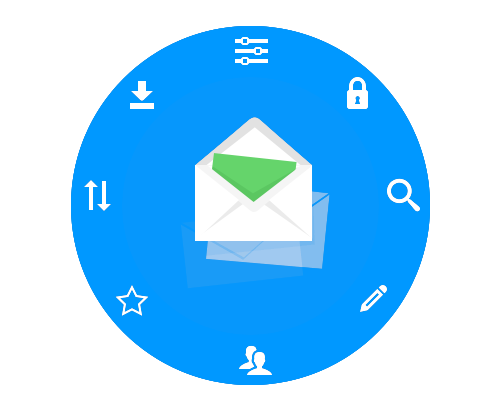 Messaging designed for professionals
Increase your productivity and simplify the management of your communications thanks to a new message service designed for SMEs and organisations.
Automatic filters and rules
Support for aliases
Smart answering machine
Personalised signatures
Redirect with 1 click
Customizable IMAP folders
Learn more
Unlimited mail box
Archive, send and receive email presentations and videos without limitation. By default, our mail boxes are unlimited.
Unlimited attachment size
Unlimited storage space
Learn more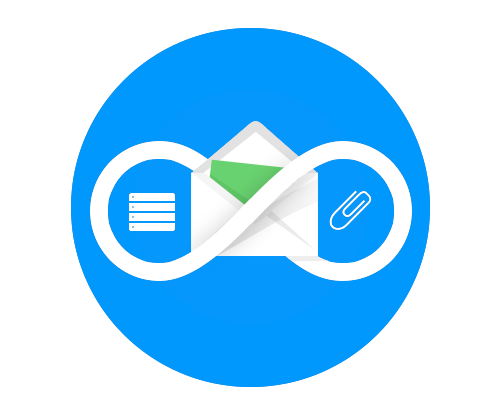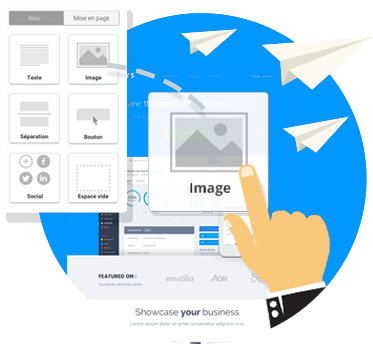 Professional Newsletter tool
Send free email campaigns with a complete and intuitive newsletter tool (requires a domain name managed at Infomaniak).
Create newsletters which are optimised for smart phones and tablets
Optimise your communication thanks to detailed statistics
Import and manage your contact list easily
Get free credits every month
Learn more
Integrated Antivirus and Antispam
Manage your e-mails safely. We use the best antivirus and antispam filters on the market, and security has been at the heart of our know-how for more than 20 years.
99.9% of spam is automatically filtered
Viruses automatically neutralised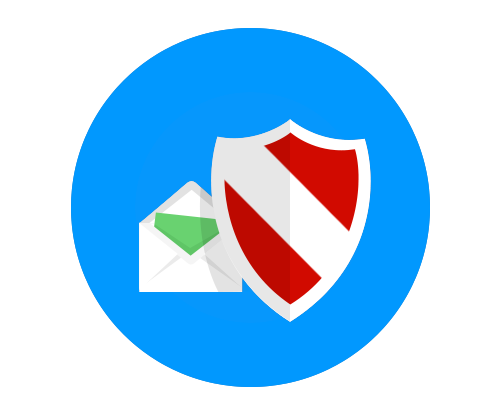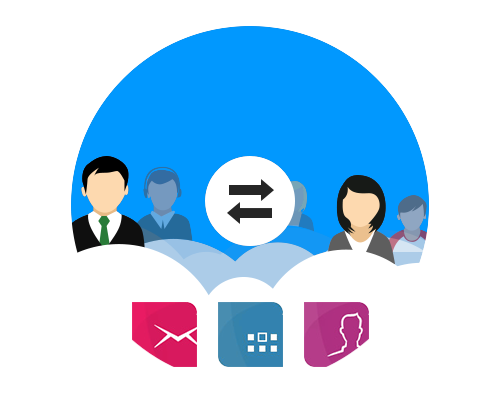 Quick and easy migration
Automatically migrate the contents of your current email addresses to the Infomaniak mailbox of your choice.
Automatic copy of emails and folders
Mail box migration in batches
Compatible with all suppliers






Technical sheet
Disk Space
Unlimited
The disk space allocated for messages and attachments is unlimited.
Bulk Mailing Tools
Newsletters
Manage your newsletters and bulk mailings very simply. Our tools let you to send messages easily without allowing the sending of spam.
Syncing Contacts & Calendars
Synced address books and calendars
ActiveSync and CardDAV/CalDAV technology let you sync your contacts and events with your various devices, smartphones, PCs, etc.
Antispam/Antivirus
Protect yourself from scammers
Our antispam system processes your mails before they reach your inbox. Filtering (with greylist function) removes 99.9% of spam emails and protects you against viruses contained in messages.
Multiple Redirects
Check messages to multiple
Email forwarding allows you to "forward" a message to one or more email addresses(s) specified by you.
Alias
Multiply your identities
An alias lets you set a different email address from the original, but with the same behavior.
Responder
Programmable in advance
Schedule an automatic response in the event of absence; specify the start/end dates, and the recipients to whom the message of absence should not be sent.
Protocols
POP3/IMAP4/SMTP
Send, retrieve, and manage your messages using any email application or using WorkSpace.
Filters and Blacklist
Automatically sort your new messages
When you receive new messages from a sender that you have blacklisted, they will be treated as spam. Many other sorting criteria can be set to automatically filter your incoming messages.
Sending SMS messages and sharing Internet favorites
International & domestic shipments low cost
One single interface for sending SMS messages to your contacts from any browser.
Data Sharing
Colleagues, family members, etc.
The events on your calendars, and contacts from your address books, can be shared among multiple WorkSpace users, by selecting the permission level of each user.
Webmail
Manage your messages entirely online
From any computer, log on and process your mail as you would with an email client. Access your folders, send emails, etc.
Set SMS Alerts
SMS alarms for important emails
This service allows you to set an SMS to be sent based on specific criteria, such as when you receive important emails.