What we offer
Here is an overview of our basic offerings. You can choose the product that responds best to your current needs and adapt it subsequently as your project evolves.
Classic
The complete Web & Mail offering

Hosting
60GB and over
10GB of VOD

Email
25 email addresses and more

Mon site facile
Quick
Wordpress Install
Performance
Managed Cloud Server

Multi-hosting
Manage as many websites
as you want

Power
1 CPU and
over 4 GB and over

Management and backup
Infomaniak manages
your server

Mon site facile
Quick
Wordpress Install

Hosting
60GB and over
10GB of VOD

Mon site facile
Quick
Wordpress Install

Email
5 email addresses and more
Freedom
Unmanaged Cloud Server

Linux OS
Choose your
Linux distribution

Power
1 CPU and
over 4 GB and over

Bandwidth/Traffic
1 Gbps of bandwidth
2 TB of traffic per month
unlimited output

Free management
You have your
server the way you
want it
Synology
Your data, secure

Disk space
RAID 4TB and +

Security
Enjoy the security
of a datacenter

Bandwidth/Traffic
1 Gbps of bandwidth
2 TB of traffic per month
unlimited output

Remote management
Access your data
from anywhere
Why choose Infomaniak?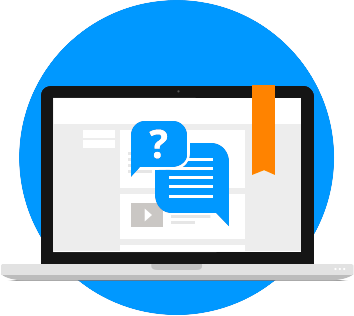 Technical support
Our technicians are at your service Monday through Saturday. Our knowledge base of over 1,500 FAQs, tutorials, and videos is regularly updated.
Learn more
Clustering and the Cloud
To optimize their performance and reliability, our services are spread out over multiple servers organized in clusters. These servers run under OpenStack, an open source Cloud operating system that offers power and stability.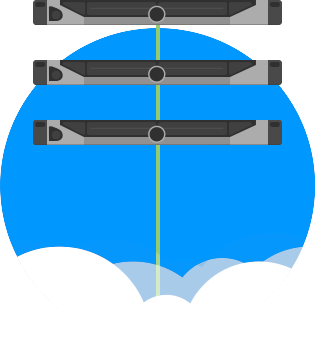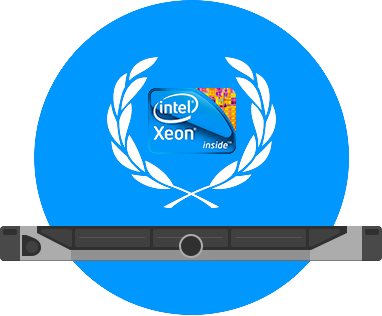 High-End Servers
Our servers are equipped solely with 64-bit Intel Xeon processors and are replaced every 4 years to ensure a reliable and efficient IT infrastructure.
Swiss Datacenter
Switzerland offers ideal conditions regarding security and electrical power supply. Our datacenters are located at three separate sites and connected by a secure fiber-optic line.
Learn more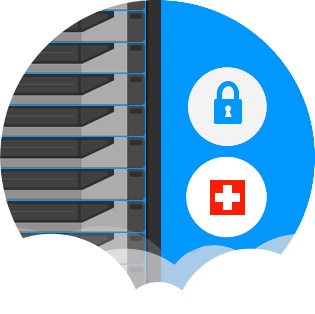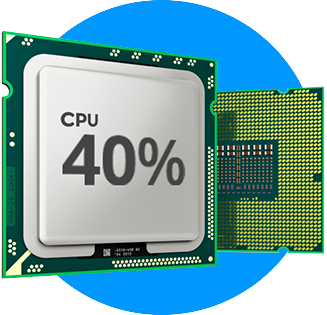 Visitorship spikes under control
In order to safely cope with a website's increase in load, our servers are pooled, with an average CPU utilization rate of 40%. An automated procedure instantly isolates traffic overloads in order to ensure the stability of our infrastructure.

800,000 email inboxes
Our expertise in matters of safety and reliability has already been greatly proven.

At the top of ecology
Socially and environmentally responsible development is in Infomaniak's DNA.
Learn more

Reliability of 99,9%
Infomaniak Network SA is committed to offering a service level of 99,9%.

Data security
Our commitment: protecting your data. To achieve this, we have introduced very strict security rules.

Quality at the best price
We offer services with an unparalleled quality 'price' ratio, and offer high-end products at an affordable price.

Over 150,000 domains hosted
We host sites that are at the heart of the business model of large companies. Our knowledge shapes our reputation.
Questions about our hosting?
What offer is best suited to my needs?
Whether you are a business or an individual, our panel offers 100% responds to your needs.
In the following, you will find some examples of possible applications.
I need help, what do I do?
With Infomaniak, you have access to over 1000 FAQs and 400 video guides accessible 24/7.

Our knowledge base contains questions on all topics related to our products and also, more generally, regarding the various solutions (CMS, scripts, databases, etc.) you may use with our offers.
You can browse by theme (Guided Assistance) or use an effective search engine (Knowledge Base).
You also have at your disposal our Support Team that handles all your requests in French, German, English, Italian and Spanish.

You can also ask to speak with our product specialists, who can answer all your questions by phone Monday through Friday from 9:00 a.m. to 5:50 p.m. CET and by email via our contact form Monday through Saturday from 9:00 a.m. to 6:00 p.m. CET.
Support