How does it work?
The Infomaniak AOD (Audio on Demand) platform enables you to broadcast recorded audio content, regardless of its size or the number of simultaneous users.
Downloading and encoding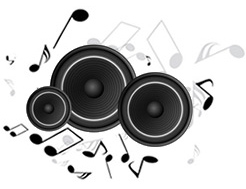 The majority of audio formats are accepted
Our audio platform accepts these formats: aac, flac, m4a, mp2, mp3, ogg, tta, vob, wav, wma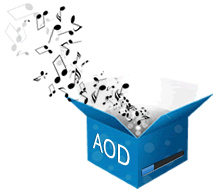 Facilitated management
Load your folder(s) at once and let our AOD service do the rest, with advanced adaptive conversion technology.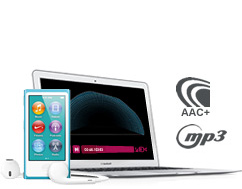 Choose your encoding rules
The files are converted to MP3 or AAC+, your choice, in order to be compatible with all supports.
Organizing audio files
Our AOD platform is designed around a logic of sorting by folders. Manage and organize your music library with ease, thanks to batch processing or the classical functions associated with folders.
Set the rules that will be applied to your folders
Debit
& Encoding Set the audio format and compression rate for files: AAC and MP3 up to 256 Kbps.
Formats
& Support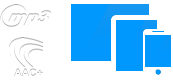 Your audio files can be encoded in formats compatible with all devices and browsers: computers running Windows or Mac OS, smartphones and tablets running Android, iOS, Windows Mobile, etc.
Permissions
& Localization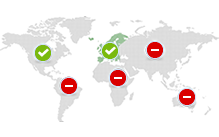 Restrict the broadcasting of your audio files to certain IP addresses or certain countries, with a custom message in case of a blockage.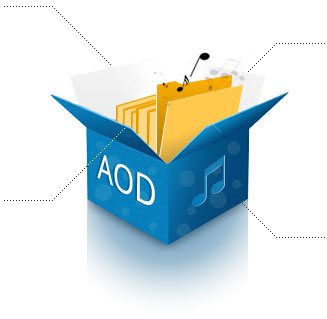 Sorting by folder
The audio files are sorted into folders and sub-folders, to which you can apply different encoding rules.
Sorting, filtering, and searches
Organise and manage your audio files easily with our search engine.
Detailed records
Every audio file has a preview and a complete, detailed info sheet. Every audio file has a preview and a complete, detailed info sheet to help you manage your media library.
Data Protection
Set which players are authorized for your audio files in order to limit the misappropriation of your content.
Customizable audio player
Make yourself stand out, thanks to an audio player created from scratch or from a template that will fit in perfectly with the design of your site.

Title Display
Choice of player
Browse our library of players to find one that best suits you
Social networks
Allow sharing of your audio files on Facebook or Twitter, via email, or on YouTube.

Complete player customization
If our player library does not suit your needs, you can import your own player and configure all the advanced settings in our console.
Broadcast
Once your audio content is encoded, its distribution is fully managed by the AOD platform to provide optimal listening for visitors to your site.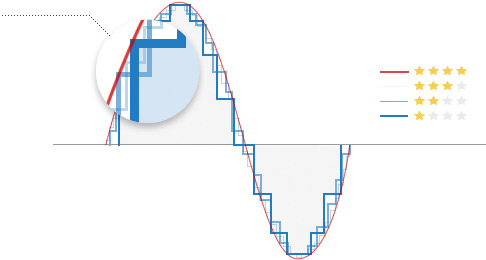 Several qualities for one audio
If audio files were encoded in different formats, listeners will have, or automatically using a button of the listening quality based on their support.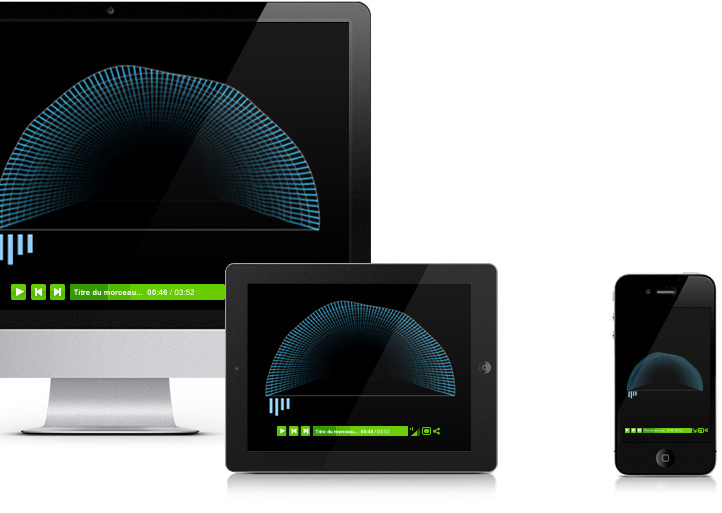 After initially loading the audio files, the streaming service takes care of everything and adapts the content to the medium
Regardless of the listening platform, your audio files are accessible for all your visitors.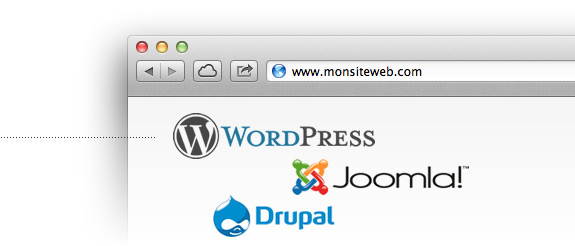 Free audio plugin
Integrated on the administrator dashboard, our plugin facilitates the embedding of audio content on sites developed with WordPress, Joomla or Drupal. It enables you to retrieve and manage all your audio files directly from your blog.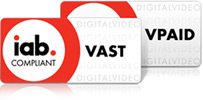 Monetizing
It is possible to insert an advertisement at the beginning (pre-roll), the middle (mid-roll) or end (post-roll) of an audio or playlist. The insertion of advertising must be done according to the VAST 2.0 and VPAID 1.0 protocols compatible with Google Adsense (double click), 24/7 Media, Adap.tv, Adswizz, Videoplaza, etc.