Features
Infomaniak's streaming platform is designed for businesses and individuals alike. Here are some of the features available for live broadcasting of your video.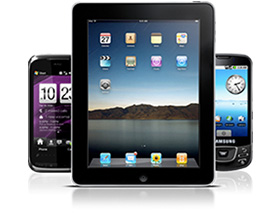 Compatibility with all media
Our platform is compatible with iPod, iPhone, iPad, Android and Windows Mobile smartphones, iTunes, QuickTime, Windows Media Player, Winamp, and Internet browsers like Firefox, Internet Explorer, Chrome, Safari, etc.




Customizable video player
Make yourself stand out, thanks to a customized video player that will fit in perfectly with the design of your site. Change the status messages visible during pre-loading, during a break, superimpose a logo (watermark), etc.
Access restriction by geoip
You will also find very many options in order to restrict access to the content that you broadcast (geolocation) and to inform unauthorized viewers with your own messages.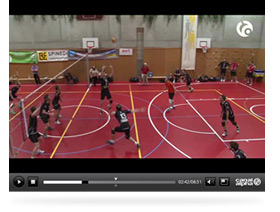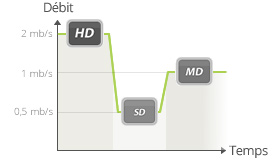 Multibitrate
To counter the flow fluctuations that can occur when playing on a mobile device, for example, the quality of the stream can and be reduced live so as not to cause a failure. Of course, this requires multiple streams of different quality to be sent.
Geolocation and stream interruption planning
The streaming broadcast may be limited to certain IP addresses or countries. It is also possible to customize the message explaining a blockage.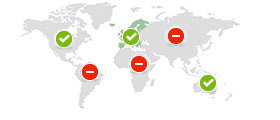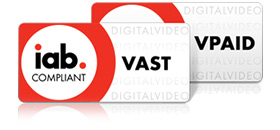 Monetizing your broadcasts
Using Adswizz, you can insert a pre-recorded advertisement before the beginning of your video stream. This is an in-stream pre-roll advertisement (post-roll is impossible during a live broadcast). You can also insert a banner (overlay or toaster) also called a mid-roll, on top of the live broadcast.
Learn more about Vast and Vpaid compatibility
Statistics and audience monitoring
Our management console lets you to get statistics on your audio broadcast, either generally (daily average, bandwidth, etc.) or more precise statistics on a particular file (actual playback duration %, origin of the audience, etc.).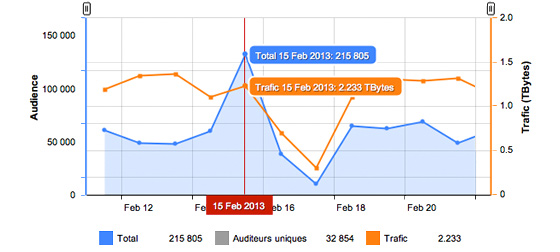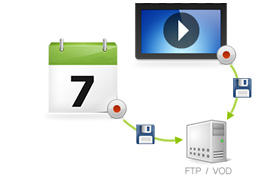 Recording live
Using our management console or from our API, you can record or schedule recording of a program broadcast live. This solution enables you to offer your website visitors a video of a broadcast or a TV news program at the end of its broadcast.