Knowledge base
1000 FAQs, 500 tutorials and explanatory videos. Here, there are only solutions!
VOD/AOD: embedding a Facebook/Twitter button/link
It is possible to embed an overlay button on the video into the player which broadcasts your video (which appears only when the user hovers the cursor over the image) which the user can click, allowing them to easily share a link to the video on Facebook and Twitter (or embed the video itself).
Actions to be carried out
open the Manager (Manager.Infomaniak.com)
go to VOD/AOD
click on the VOD space concerned
in the left side menu click on Players
under the video reader you use then under General Options
enable one of the sharing options.

Facebook

If you enable the "Player embedded in Facebook" option, any user using the sharing button overlaid on your video will post your video directly on Facebook (Fig. 1) via an iframe, with viewers not being redirected to any site unless they click on the title under the video: then, the user is redirected to the URL set as the "Backlink" (Fig. 2).
If you do not enable this option, what the user will post to Facebook is a block of information (Fig. 3) (thumbnail, title, description) linked to the video in question; the posted information can be edited in your Infomaniak control panel. This block of information is clickable and redirects to the URL you have set as the "Backlink" (Fig. 2). Any visitor clicking on it is then redirected to that URL, which will automatically have 2 parameters added to it: "folder" and "file" (Fig. 4), allowing the video owner to see that the visitor arrived at their site via Facebook and that they clicked on that video. By using the VOD API, they can easily deduce this information and, for instance, display just the required video on a specific page depending on where the video came from!
Twitter

"Twitter Account Name" allows you to specify the Twitter username that will appear at the end of the message after the @ character.
"Twitter Backlink" allows you to specify a site URL, which will automatically have 2 parameters added to it allowing you to identify the video following redirection (folder=ID_FOLDER&file=ID_FILE) (Fig. 3).
"Related Twitter Accounts" allows you to suggest other Twitter accounts that people tweeting might follow".
Illustrated steps
Fig. 1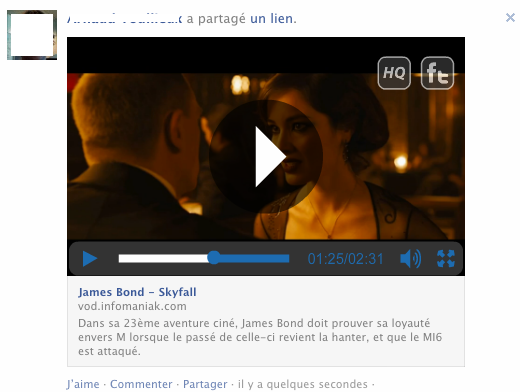 Fig. 2




Fig. 3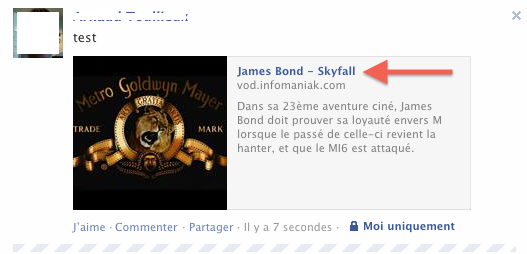 Fig. 4


Link to this FAQ: