The best hosting for your websites
Reliable and flexible, this scalable solution is ideal for hosting your websites.
Fast and evolutive hosting
Web hosting is a complete solution for hosting your professional websites.
250 GB of SSD disk space (extendable)
20 sites included (extendible)
Unlimited domains (to be purchased in addition)
Unlimited MySQL and MariaDB databases on SSD disc
Backup in another datacenter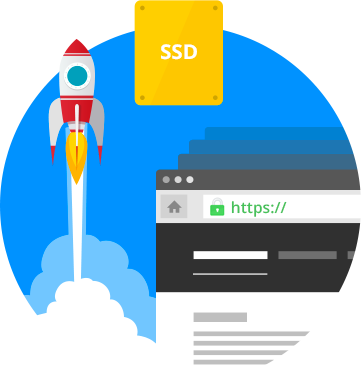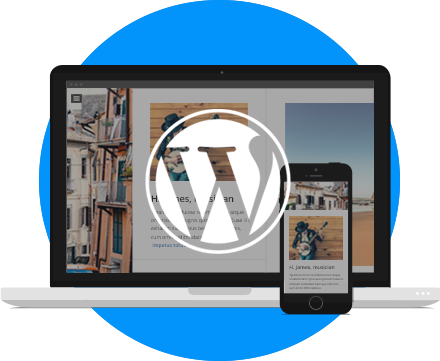 Optimised hosting for WordPress
Create a professional website by choosing one of the 80 premium themes that we provide you free of charge. WordPress enables you to create and modify a website with no knowledge of programming required.
80 professional WordPress themes offered (

249$

)
Easy WordPress installation
Learn more

Joomla, Drupal, and over 120 CMS
Easily create a forum, an eCommerce site, a showcase site, or even your own file storage service with ownCloud.
Easy installation of Joomla, Prestashop, ownCloud, ...
Backup and restoring enabled
Automatic security updates
Learn more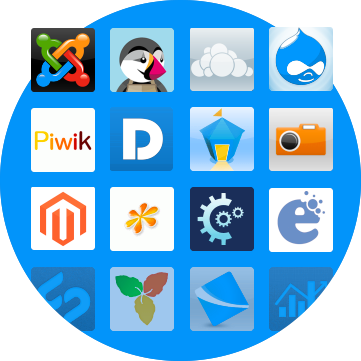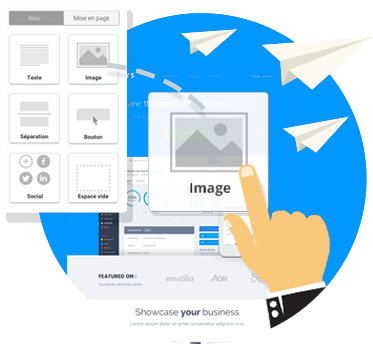 Professional Newsletter tool
Send newsletters for free using the simplest and most attractive email marketing tool on the market.
Create email campaigns which are optimised for smartphones and tablets
Measure the impact of your newsletters with detailed statistics
Import and manage your contact lists easily
Enjoy credits offered every month
Learn more
Professional VOD/AOD platform
Store, transmit and protect your audio and video content by using the same tools as professional radio and TV stations.
10 Gb included with your first hosting
Token based media protection
Generating revenue from the content
Restriction by geolocation
Audience monitoring and statistics
Learn more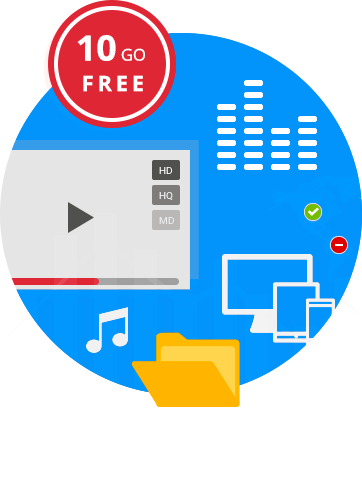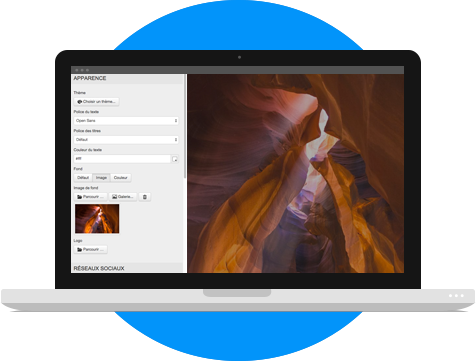 Simplified management of advanced functions
The Infomaniak admin console is continuously evolving and allows you to manage your products simply.
Multisite management (up to 100 sites with just one hosting)
SSH access
Configurablevhost
Choice of PHP versions
Advanced management of EV and DV SSL certificates
Cron management
Hosted in Switzerland, in the heart of Europe
Infomaniak is a Swiss company active all over Europe.
Neutral and independent Business
Datacenters located in Switzerland
Products developed and maintained in Switzerland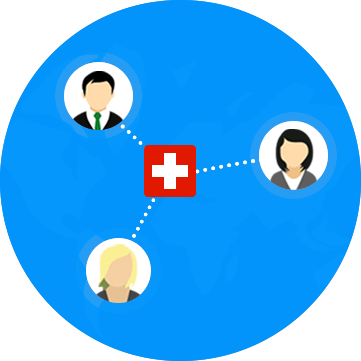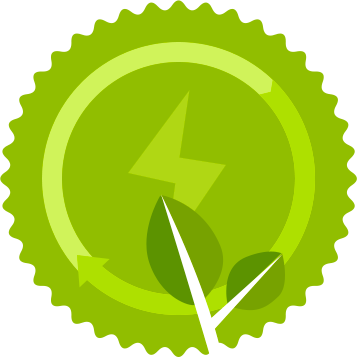 Green hosting
Infomaniak is an environmentally and socially responsible hosting provider. Our actions are framed by strict regulations and an ecological charter which we comply with on a daily basis.
ISO 14001 and 50001 certified hosting service provider
The most environmentally friendly Datacenter in Switzerland
100% of our energy is renewable
Our CO2 emissions are offset by 200%
Learn more
Configuring and ordering
Web Hosting
For demanding individuals and SMEs
Technical sheet
My WordPress Site
Optimised hosting for WordPress
Install WordPress in a few clicks and enjoy Elegant Themes for free. To find out more
FTP Accounts
Unlimited
These accounts allow you to delegate the management of certain parts of your website to other users while keeping full control over the main site.
SSH Access
Specialized access for your file operations
An SSH account allows you to login to your hosting space and manipulate the files even more flexible than a conventional FTP account.
CMS compatibility
Joomla, Drupal, Prestashop, Magento*, ownCloud, Koken, etc.
Install, back up and restore over 120 CMS and Web applications in a few clicks. To find out more
Disk Space
From 250 GB to 500 GB of SSD disk space
Adjust your Web hosting disk space to suit your needs. MySQL/MariaDB databases and journals are recorded separately. All our hostings operate with SSD disks (storage space and databases).
PHP support
Choose between PHP 8.1 - 8.0 / 7.4 - 7.3 / 5.6
The latest PHP versions are available as they come out. You can use the different PHP versions on the same hosting to suit your needs.
Server Type
64-bit processor
Dell DSS 1500 Family, Intel Xeon CPU with 8 cores and 96 GB of RAM at minimum.
MySQL / MariaDB
MySQL 5.7.x / MariaDB 10.4
Our servers use the latest versions of MySQL/MariaDB.
File Backup
Daily & geographically remote
A backup of all your data (files, databases, FTP accounts, etc.) is made on a daily basis, and made available to you from your FTP space.
Scheduled Tasks
Cronjob/Webcrons tool
Plan the execution of regular tasks by running the URL from our interface. For example, you can create an automatic report, send an email, clear a SQL table, etc.
RAM memory to run scripts
Memory limit up to 1.28 GB
The default memory dedicated to running scripts is 640 MB. Should you need to, you can increase this limit to 1280 MB, which should allow the greediest scripts to run perfectly.
Script runtime
Max runtime up to 60 minutes
The default runtime dedicated to running scripts is 60 seconds and you can increase this limit to 300 seconds. Should you need to, you can unfreeze this limit to 60 minutes 10x per year for 1 hour, which should allow the greediest scripts to run perfectly.
Adding an Alias
Multiple domain names for your site
Aliases let you point a different domain to the same directory as the main domain of ​​the site.
Traffic Statistics
Learn all about your visitors
Automatic, detailed statistics about your visitors on a daily basis.
Compatible scripts and languages
Git, CGI, PHP, Laravel, pdflib, ...
Most of the languages currently used in web development are supported and the exec() function is approved on our hostings.
Ultra-Fast Connection
Over 60 Gbps of total bandwidth
Our datacenters are connected by "dark" fibers of Services Industriels Genevois in particular. 20 Gbps peering with IP-Plus and Level3, 10 Gbps link with Cogent and SwissIX. Find out more
System of Permissions over your Files
Users and owners
Access your data securely using SSH. You can also set the number of FTP accesses required for the folders of your choice. No more problems with permissions for your scripts.
SSL/TLS certificate compatibility
https and fixed IP
Automatically install a free Let's Encrypt SSL certificate or a Comodo/Sectigo EV or DV certificate. If necessary, you can even choose your certification authority (VeriSign, Symantec, etc.) via our console. Anything is possible.
Payment Terms
Satisfaction guaranteed or your money back within 30 days
Payment is made in advance for a minimum duration of one year, by credit card, bank transfer in Switzerland, or PayPal.
Multisite/
Multidomain management
Create several sites with just one hosting contract
Manage several websites on the same hosting and share resources between your different sites. To find out more
Databases
Unlimited tables and bases
Create as many databases as needed for your web project.
Monthly Traffic
Unlimited
The total amount of data that your site can send per month (pages, images, etc.) is proportional to the number of visits, but our hosting offering features unlimited traffic, so as to not penalize your site when it is more successful.
Datacenters
TIER III+ type designed and located in Switzerland
Infomaniak completely designs and manages its datacentres. All our datacentres are located in Switzerland, in the heart of Europe. To find out more
WordPress/Joomla Bruteforce Protection
Protect your CMS against intrusions
Connection attempts to CMS like WordPress lead to temporary banning of the intruder's IP address after a certain number of failed attempts
*Applications & CMS only compatible with a managed Cloud Server