100% SSD Web Hosting for all our clients
Infomaniak has equipped the servers of its datacenters with professional SSD disks and is offering the fastest Web hostings to its clients. This major development concerns Web and Classic hostings as well as managed and unmanaged Cloud Servers.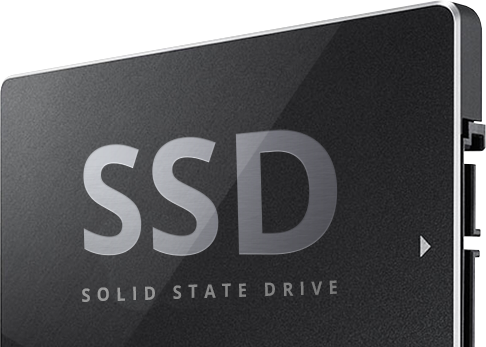 It is important to have a fast site
The loading speed of a site is fundamental. Several studies highlight a strong correlation between rebound rates and the loading speed of a page. A loading time which is too long therefore results in losing a proportion of visitors. Not surprisingly, internet users prefer to explore a site that loads in the blink of an eye rather than a site that takes several seconds to display completely. Lastly, search engines take loading speed into account when positioning a website's pages in the natural results.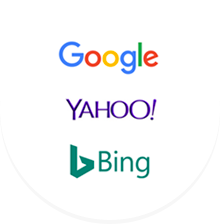 With SSD, pages load up to 3x faster
Infomaniak's new SSD disks offer high performance for mixed workloads, random read/write, for content broadcast networks or streaming. Compared to a traditional hard disk (HDD), an SSD is up to 500 times faster reading and 45 times faster writing (number of input/output operations per second - IOPS). Trials show that Web pages hosted by SSD servers download up to 3 times faster than servers equipped with traditional hard disks. In terms of bandwidth, SSD technology is at a much higher performance level and achieves speeds 3 times higher. In short, it reduces website access time and improves server stability, whatever the SSD load may be.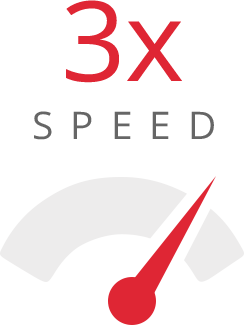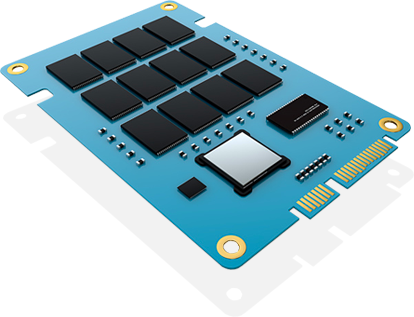 SSD is the future of storage
Unlike the traditional hard disks which store data on a magnetic platter, SSD technology uses flash memory (semi-conductors). An SSD does not contain any rotating parts and can access stored data entirely electronically instead of having to rely on an electromechanical device. Access to data is almost instantaneous and file transfer is considerably faster. With this technology, websites hosted with Infomaniak are even more reactive, better referenced and more attractive for visitors.
A boost for dynamic sites and WordPress
SSD hosting is useful, both for the storage space as for all Web applications, such as WordPress, Joomla or Drupal, which use MySQL databases. In this way, dynamic websites which operate with databases access the information contained in databanks more quickly, shaving precious seconds from web page loading times.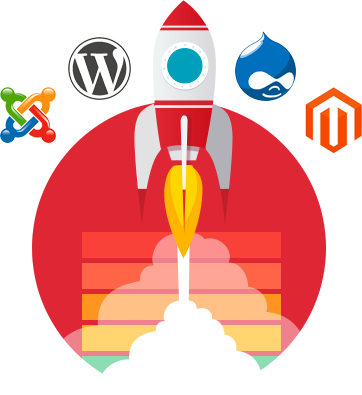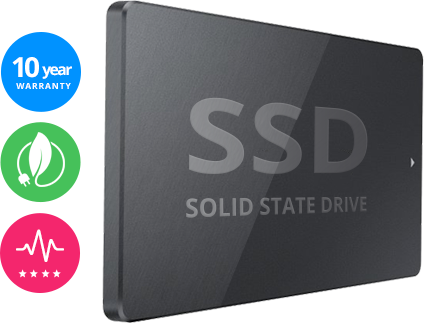 Reliability and energy savings
SSDs selected by Infomaniak to equip its servers are intended for professional use and guaranteed for 10 years by their designer. With a mean time between failures (MTBF) of 2 million hours, they have shown that they are both reliable and robust. These disks are designed to deal with 2800 terabytes written (TBW), which is the equivalent of a read/write workload of 800 Gb per day over a period of 10 years.
At maximum usage, these SSD disks feature the lowest energy consumption of all SSDs available on the market, without affecting their performance. Because of their cache memory, these professional SSDs ensure higher performance while consuming 30% less energy when active and 93% less when on standby.
SSD Web Hostings with all our hosting packages
Web
Only the Web hosting
100% SSD Web Hosting
250 GB and +
Multi-site management
Advanced management of EV and DV SSL certificates
Anti-DDoS protection
10 GB of VOD
---
Learn more
Classic
The complete Web+Mail offer
100% SSD Web Hosting
250 GB and +
Multi-site management
Advanced management of EV and DV SSL certificates
Anti-DDoS protection
10 GB of VOD
---
Professional messaging
5 email addresses with unlimited storage
---
WorkSpace
Online messaging
Instant messaging
Syncing contacts and calendars
---
Learn more
Cloud Server
Managed
100% SSD Web Hosting
250 GB and +
Multi-site management
Advanced management of EV and DV SSL certificates
Anti-DDoS protection
10 GB of VOD
---
Power
4 CPU and +
12 Gb (RAM) and +
100% SSD
100% dedicated resources
---
Management
Infomaniak manages your server
---
Learn more