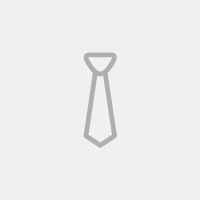 dotBase Solutions Informatique S.A.
Reseller since 4 year(s)
Computing
Route des Acacias 25
1227 Genève
Suisse
Description
Enpower your growth with dotBase!
For 25 years, our mission has been to bring significant added value to our customers, by offering them :
- Strategic advice and expertise: We guide you to align your information system perfectly with your organisation's overall strategy. With our support, you can make informed decisions to optimise your growth.
- CRM solutions: From marketing to sales to after-sales service, our CRM solutions enable you to deliver an exceptional customer experience at every stage of the customer journey. Increase customer loyalty and satisfaction.
- Secure, efficient IT solutions: The security of your data is our priority. We offer cloud services to help your business adapt to market changes without heavy investment. We modernise your employees' workplaces to enhance their agility and collaboration anytime, anywhere. Finally, we deliver comprehensive services so that you can focus fully on your core business.
Put your trust in our experience and take your business to new heights of success!
Skills
Computing
Email
Computer
Software
Server
Network and internet connection
Synology NAS
Remote management (Housing)
Maintenance
IT advice