Knowledge base
1000 FAQs, 500 tutorials and explanatory videos. Here, there are only solutions!
Restricting media distribution by geographic area(s)
You may prevent users from one or more countries from gaining access to media within a given VOD/AOD folder.
Actions to be carried out
Log into your
admin interface
Go to the VOD space in question and into Folders
Click on the required folder and to the right, click on the Distribution tab
Several types of restriction may put in place (IP address, geolocation, etc.)
In Restrict by Geographic Zone, move country names from one column to another either by group (Fig. 1, Pt. 1) or one by one (Fig. 1, Pt. 2), or use the shift key to make multiple selections.
Click to Apply these permissions and restrictions
To customise the image that is displayed to non-authorised users, go to Players
Edit the required player and go to the Geolocation tab (Fig. 2) to upload an image of your choice
Illustrated steps
Fig 1.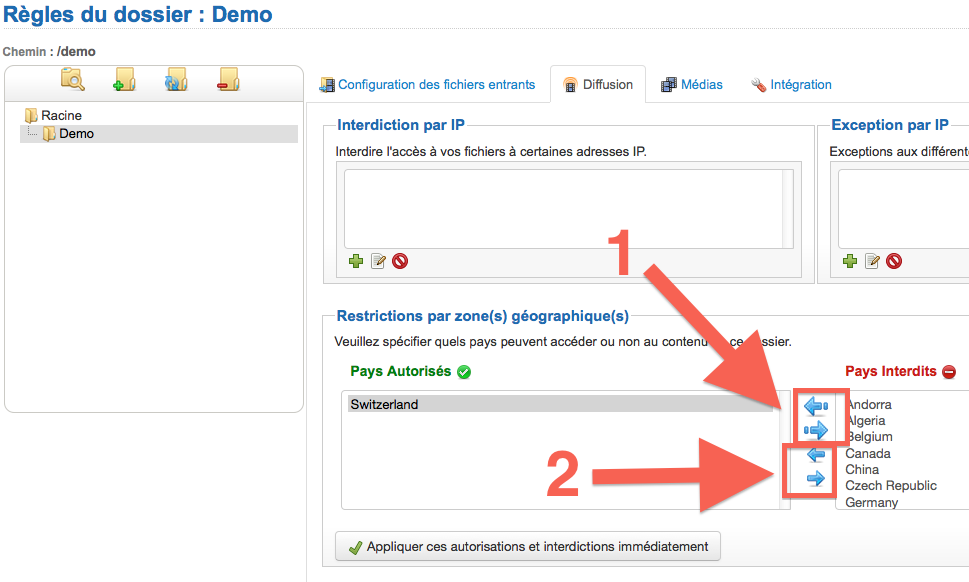 Fig. 2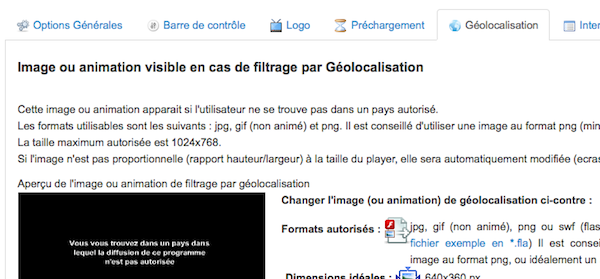 Link to this FAQ: