What we offer
Our infrastructure cover all expectations in matters of live video streaming or live audio streaming. Choose an offer adapted to suit your needs or trial our product free for 1 month(s) including 10 max simultaneous spectators and 10 GB of traffic.
Streaming quality
Simultaneous viewers
Good
Very good
Excellent
150 kbps
350 kbps
650 kbps
800 kbps
1000 kbps
1500 kbps
2000 kbps
2500 kbps
500
-
-
430
850
1420
2140
9030
10710
1000
-
-
2140
2350
5000
7850
18070
21420
2000
430
4700
6000
7850
9420
14280
-
-
5000
3570
7850
15700
18070
23570
-
-
-
10000
7850
15700
-
-
-
-
-
-
15000
15700
-
-
-
-
-
-
-
20000
23570
-
-
-
-
-
-
-
Price in EUR /month. Some offers are available only with annual billing.
Prices in EUR per year.
Making the right choice
The first thing is to identify your needs, your plans, and their external scope. Then it is necessary to position yourself in relation to the settings opposite, in order to define the most appropriate offer.
You can then change the offer selected so that it best fits your needs: add a stream, increase the simultaneous viewers limit, increase the broadcast quality, etc.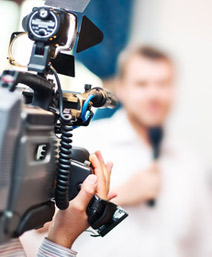 To broadcast live any video content to different devices, as long as they are connected to the Internet, a video camera connected to the appropriate software on a computer connected to the Internet may suffice. The encoding hardware is not provided, but free solutions exist. We take care of rebroadcasting to all your viewers.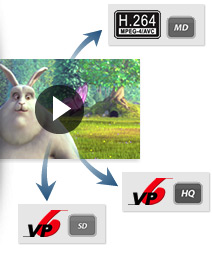 This is a packet of compressed information continuously passes in transit. You generate this stream from a video source, send it to us and we send it along to your audience. You can change the audio (MP3 or AAC+) and video (H.264 or VP6) compression formats and rate (kbps) so as to be access from all types of Internet connections.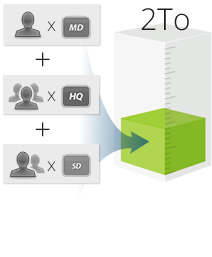 As soon a viewer accesses your video stream, the data sent to them is recorded (MB) and represents your traffic. It depends on the number of viewers and the quality of the stream: an inferior quality needs a smaller amount of information to be sent. That said, you do not need to worry about the volume of information which will be transmitted because the platform is set at 2 TB of data per month, which is enormous.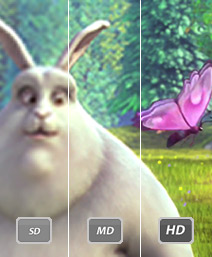 The quality of your video stream is an essential setting. If it's high, it will allow viewers to appreciate your broadcast at its fair value if they are able to. If it's low, it requires a slower Internet connection and thus promotes accessibility.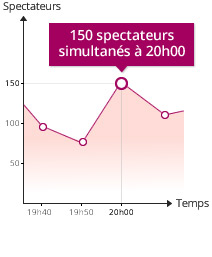 That's the strength of our streaming product. Imagine a spike in connections to your audio stream (after posting your listening link on Twitter, for example); it should suddenly be distributed to a large number of listeners who want to listen to your radio station...Our service allows the connection of 20,000 simultaneous viewers for a single video, but also offers smaller packages for 500 viewers.
Sample profiles
Local Concert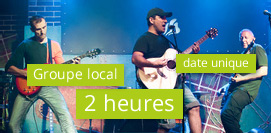 Budget estimate
About 400 €
For over 2,000 people simultaneously
Duration: 1 month
National Festival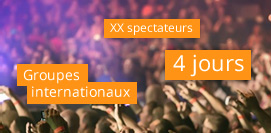 Budget estimate
About 1500 €
For over 15,000 simultaneous viewers
Duration: 1 month
National television channel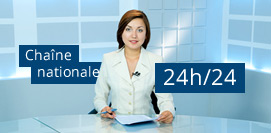 Budget estimate
About 400 €
For over 4000 daily viewers