Features
Infomaniak's audio streaming platform is designed for businesses and individuals alike. Here are some of the features available for live broadcasting of your audio content.
Check out our offers.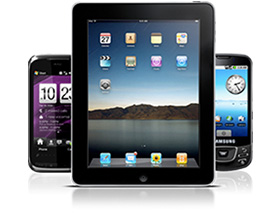 Compatibility with all media
Our platform is compatible with iPod, iPhone, iPad, Android and Windows Mobile smartphones, iTunes, QuickTime, Windows Media Player, Winamp, and Internet browsers like Firefox, Internet Explorer, Chrome, Safari, etc. Our solution is also compatible with all encoding software supporting Icecast2 servers (Nicecast, Edcast, SAM Broadcaster, etc.).




Customizable audio player
You can fully customize the audio player so that it fits perfectly with the design of your site. Change the status messages visible during pre-loading, during a break, superimpose a logo (watermark), etc. The listener may choose between streams offered in mp3 or AAC+ format at any time.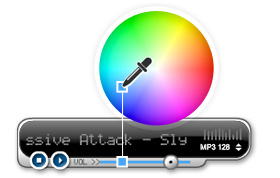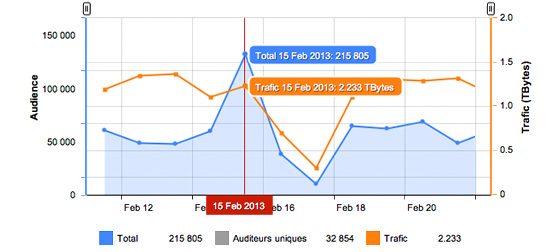 Audience statistics and monitoring
Our management console lets you to get statistics on your audio broadcast, either generally (daily average, bandwidth, etc.) or more precise statistics on a particular file (actual playback duration %, origin of the audience, etc.).
Tools for analysis and advertising
Our live streaming radio service is compatible with the Mediametrie-eStat (flash only) and Radio Web Stats (WRS) solutions. It is also possible to use Adswizz, an ad-server specializing in the introduction of ads into audio streams.