Join us
Small streams make big rivers...
Infomaniak actively shares its environmental charter and its best practices in the field. The company encourages its partners, companies, SMEs and towns to adopt similar behavior, by demonstrating the internal and external benefits of such an approach.
How do I do it?
Get involved!
Post an ecological charter on your website detailing each point that you agree to comply with on a daily basis.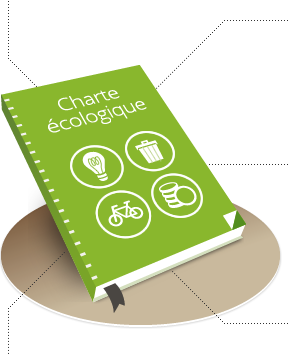 Learn more
Learn from the various charters established by companies participating in this project.
Broadcast
Don't make your charter exclusive, instead invite as many organizations as possible to appropriate it.
Power
Document or comment on the innovative points of your charter.
Contact
Letting the press and the public know the many benefits of implementing an environmental charter.
Benefits
Recognition on the part of your employees and cohesion in your teams

A collective commitment revolving around a strong project based on the long term

An improvement of your company's image and reputation

An insignificant cost compared with the gain, internally or externally

A responsible approach to your competitors
Your environmental charter in 4 steps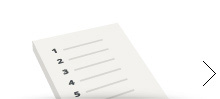 A charter
Be ambitious and offer your charter for your entire business in a variety of forms.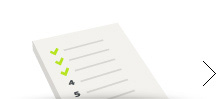 A commitment
Demonstrate your commitment and enjoy the benefits of this approach.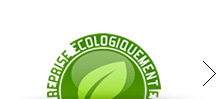 An identity
Use this logo in your communications and in your own charter.
Download the logo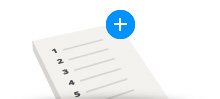 Improvements
Improve your charter and your behaviors.