The loss of a domain can be very costly for you
You run the risk of permanently losing your domain. Every year, tens of thousands of companies end up without an email access or a website because they have failed to renew their domain.
What happens if your domain is not renewed?

Loss of your online business

Loss of your visibility on the internet

Unable to send or receive any mail

Your domain can be registered by anyone
Every day we see the consequences of the involuntary expiry of a domain name. Scenarios leading to the loss of a domain are common.
Renewal Warranty, the ultimate solution to guarantee the renewal of your domain names
If your domain is important for your business, Renewal Warranty offers you a guarantee of never losing it. With this guarantee, Infomaniak will do everything within its power to ensure that you keep it.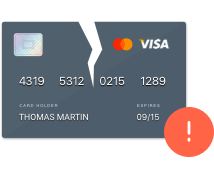 For one reason or another, the domain was not renewed in time.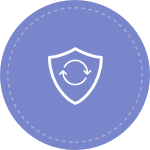 Instead of losing your domain, Infomaniak renews it for 280 days and contacts you through all means so that you can be sure to keep it.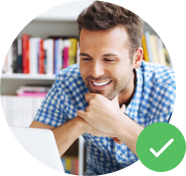 With Renewal Warranty, you are guaranteed to continue to send and receive your emails and protect your online activity.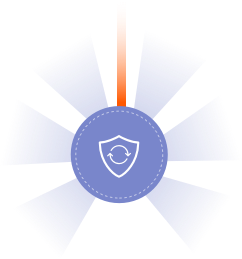 + 280 days to renew
---

1st step
Infomaniak informs you that the domain has been renewed thanks to Renewal Warranty. Your domain is preserved and you have 280 additional days to do whatever is necessary.

2nd step
Infomaniak will contact you again by phone, post and send an email to all users who handle billing.

3rd step
You will also receive an alert via SMS, mail and telephone to prevent losing your domain inadvertently.
No risk of losing your domain with this warranty
We will send several emails to contacts with billing rights on your account.
We will call the legal account manager several times.

We will send an SMS to mobile numbers provided on your account.
We will send an email to the postal address provided on your account.
-20%

CHF 2.80

from

CHF 2.25

/ year

(50% of the price of the domain at activation)
Do you already have domain?
1. Log in to the Manager.

2. Go to "Domains".

3. Click on the domain that you want to protect.

4. Enable Renewal Warranty in the domain dashboard.
---
---
A very advantageous guarantee
The investment represents 50% of your domain amount at activation and only 20% in the second year. Thanks to our competitive rates, your domain with Renewal Warranty is very cost-effective.
You maintain complete control
You remain the sole legal owner of your domain and you can stop Renewal Warranty or cancel your domain whenever you like.
Everyone can take advantage of it
All domains managed with Infomaniak can have this coverage. You can easily transfer your domain to Infomaniak.
Learn more
Renewal Warranty - Frequent Asked Questions
-20% CHF 3.00
from CHF 2.40 / year
Did you know?

You can combine this guarantee with Domain Privacy to ensure total confidentiality of your personal data. Check out this protection
from CHF 3.00 / year
Speed up access to your site

Fast Anycast DNS speeds up website access by up to 50% and reinforces its availability in case of a DoS attack. Discover Fast Anycast DNS