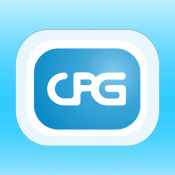 Coppermine
Coppermine Photo Gallery is an open source image gallery application.

1 click installation

Easy update

Backup and restoration
Information
Category
Photos and Files
Last update
27 April 2019
System Requirements
Installation size
20.00 MB
Support








1.6.06

 (major version)

27 April 2019 - 20MB

This is a new major branch of Coppermine that supports PHP7.



***WARNING***


Since there could be compatibility issues with plugins or themes that you have been using that have not yet been updated for use with CPG 1.6.x, it is recommended to first verify their function with CPG 1.6.x in a test environment.




Our Web hostings are compatible with
Coppermine
Web
Only the Web hosting
100% SSD Web Hosting
100 GB and +
Multi-site management
Advanced management of EV and DV SSL certificates
Anti-DDoS protection
10 GB of VOD
---
Learn more
Classic
The complete Web+Mail offer
100% SSD Web Hosting
100 GB and +
Multi-site management
Advanced management of EV and DV SSL certificates
Anti-DDoS protection
10 GB of VOD
---
Professional messaging
25 email addresses with unlimited storage
---
WorkSpace
Online messaging
Instant messaging
Syncing contacts and calendars
---
Learn more
Cloud Server
Managed
100% SSD Web Hosting
100 GB and +
Multi-site management
Advanced management of EV and DV SSL certificates
Anti-DDoS protection
10 GB of VOD
---
Power
2 CPU and +
6 Gb (RAM) and +
100% SSD
100% dedicated resources
---
Management
Infomaniak manages your server
---
Learn more