Benefit from our expertise, save money and broaden your client base
Our reseller program is aimed at web and IT professionals who are passionate about what they do. As Infomaniak resellers, we offer you all the tools you need to develop your activities and ensure top-of-the-line services for your clients in the long term.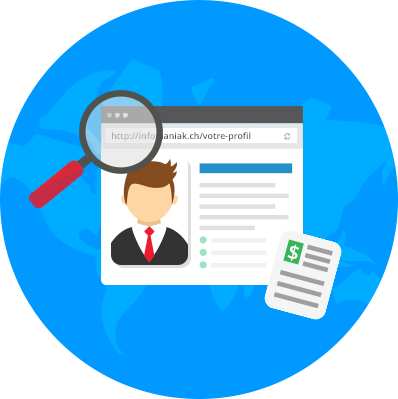 Expand your existing client base
Win new targeted clients using our calls for tenders system, and increase your visibility by being a point of reference in our partner directory. You benefit from a real platform to manage and acquire new targeted clients according to your skills.
Simplify the management of your business
Benefit from the simplicity of a custom-developed admin console and centralise the management of products, invoices and your client group's access. You are free to reinvoice all of our services according to your prices, and we are committed to never enter into direct contact with your clients.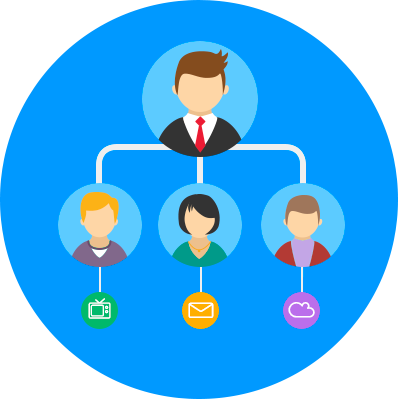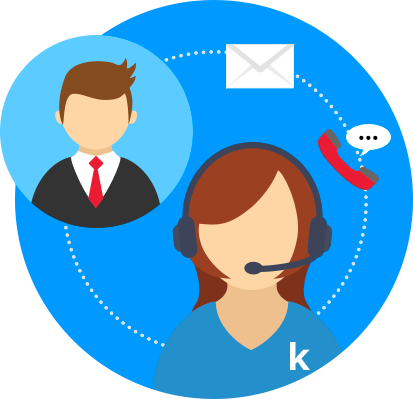 Save time with dedicated support
You benefit from a specially dedicated phone line and email address in order for our support team to answer your technical and commercial questions as quickly as possible. You also have access to specialists in the products relevant to your request and you regularly receive news updates from us.
Cumulative discounts, falling prices, top-of-the-range services; you win across the board
As an Infomaniak reseller, you benefit not only from significant discounts on our products, but also from lower fees for our web hostings.
Radio Tera and Flux radio
-10%
With 10 Web hostings, you will only pay CHF 5.90 a month per hosting instead of CHF 10.70, which is a 45% reduction for each hosting. Over a year, that represents a saving of over CHF 53.85 per hosting. You win across the board.
Develop your activities with our tools and ensure top-of-the-line services for your clients
Dedicated support
Contact our support team easily through a dedicated email address and phone number. Your questions will be dealt with directly by a specialist in the relevant product.
Dedicated SSL and IP certificates
Install a free Let's Encrypt SSL certificate, configure the SSL certificate of your choice, and improve the referencing of your sites with dedicated IP addresses.
120 Web applications in 1 click
Save time and install Joomla, ownCloud, Drupal, Prestashop, Magento, Koken,... and over 100 other CMS in 1 click.
We like WordPress
Use over 80 WordPress Premium themes (ElegantThemes, WooThemes, Thrive Themes) and benefit from our optimized, 1-click WordPress installation.
Reliability + Performance
Your websites are as fast as lightning with our SSD hostings (files + databases). Our servers are replaced every 4 years and are located in our own datacenters.
Climate-neutral
We are ISO 14001 and ISO 50001 certified, and 100% of the energy we use is renewable. In addition, our CO2 emissions are offset by 200%. Your customers will appreciate it.
The foundations of our partnership start here
A good partnership stands on good foundations. If we offer so many benefits to our resellers, they need to provide certain guarantees.
The total amount of the products managed within the reseller programme framework must be equal to or higher than CHF 2,000.-/year or 1,800 Euro/year
The reseller must be a company registered with the Swiss Commercial Register / SIRET or equivalent
The reseller ensures his clients' support for contracts which come into the reseller programme framework
The reseller is invoiced directly by Infomaniak and is therefore responsible for the related invoices
The reseller undertakes to exclusively use Infomaniak products for the contracts acquired by its call for tenders system
The vendor accepts and has understood the specific Vendor conditions
Join our reseller program
Send us your request, we will study it and get back to you as quickly as we can.