Free Let's Encrypt SSL certificates with all Infomaniak Web hostings.
An SSL certificate secures the data your visitors enter on your website and posts a padlock symbol on the web browser to indicate that the connection to your site is encrypted. In order to reduce the interception of sensitive data by the wrong people and to enhance the security of the websites, Infomaniak is offering SSL certificates from Let's Encrypt, a certification authority sponsored by Google, Mozilla and other important Web players. All Infomaniak Web hostings can thus benefit from 100% free SSL certificates.

It is important to encrypt a site's traffic using https
When visitors to your website enter sensitive data such as a user name, a password or a credit card number, this information can easily be intercepted by hackers if it isnot encrypted. By encrypting the exchanges between your server and your visitors' computers, an SSL certificate reduces this vulnerability while at the same time indicating with a padlock symbol that your site is secure and authenticated by a recognised certification authority. The URL of an SSL encrypted website also starts with https instead of http, which shows visitors that your site is secure and supports online sales.

HTTPS improves a site's referencing
As well as enhancing security and the trust of your visitors and clients, SSL certificates have a positive impact on websites' referencing. Search engines do favour https encrypted sites, which therefore enjoy a higher position in search results.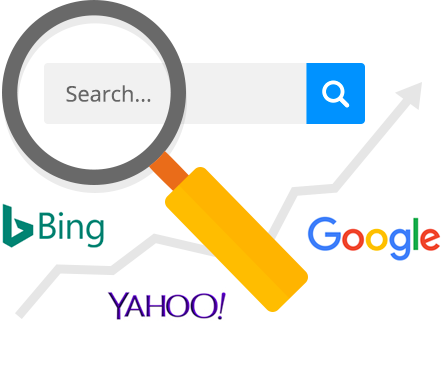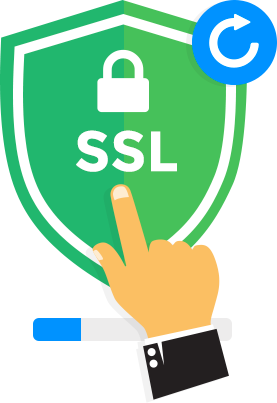 Fast installation and automatic renewal of SSL certificates: it's really easy
As an official Let's Encrypt sponsor, Infomaniak offers complete integration of free Let's Encrypt SSL certificates to its hosting packages. The installation of a certificate is carried out in a few seconds and the subdomains are automatically accounted for. The renewal of certificates is automatic, so you don't need to worry about the technical aspects of the https encryption of your website. We take care of everything and it's all included in our Web hosting packages.
Infomaniak sponsors Let's Encrypt, for a safer and more transparent Web
We believe that https encryption should be standard on the internet and we share the principles of transparency, cooperation and free licence promoted by the Internet Security Research Group (ISRG), the public foundation backing the Let's Encrypt project. In order to contribute to a safer Web and to uphold these principles, we are sponsoring Let's Encrypt and we are offering https encryption on all our Web hostings.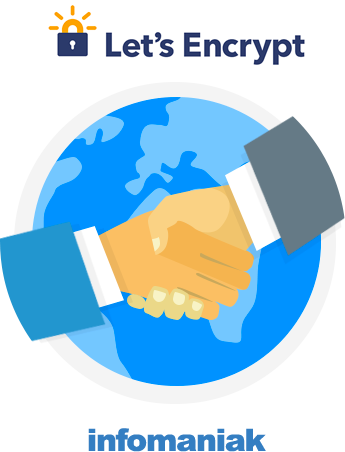 Free SSL certificates with all Infomaniak Web hostings.
Web
Only the Web hosting
100% SSD Web Hosting
250 GB and +
Multi-site management
Advanced management of EV and DV SSL certificates
Anti-DDoS protection
10 GB of VOD
---
Learn more
Classic
The complete Web+Mail offer
100% SSD Web Hosting
250 GB and +
Multi-site management
Advanced management of EV and DV SSL certificates
Anti-DDoS protection
10 GB of VOD
---
Professional messaging
5 email addresses with unlimited storage
---
WorkSpace
Online messaging
Instant messaging
Syncing contacts and calendars
---
Learn more
Cloud Server
Managed
100% SSD Web Hosting
250 GB and +
Multi-site management
Advanced management of EV and DV SSL certificates
Anti-DDoS protection
10 GB of VOD
---
Power
4 CPU and +
12 Gb (RAM) and +
100% SSD
100% dedicated resources
---
Management
Infomaniak manages your server
---
Learn more