Knowledge base
1000 FAQs, 500 tutorials and explanatory videos. Here, there are only solutions!
Support for Edcast standalone
It is possible to use the
Oddsock Edcast
streaming server application, available as a
Winamp plugin
, Foobar plugin, or as a standalone version such as that described here.
Actions to be carried out
Click here
to download the standalone Edcast bundle with AAC+ and MP3 codecs.
Click on edcast_standalone_3.1.21.exe to install the application with default options (Fig. 1)
Copy the files in the codec directory inside the edcast_infomaniak_pack bundle to the Edcast directory installed on your computer (normally C:\Program Files\Edcast)
Open Edcast and choose the source (drop-down menu under Live Recording)
Click on the Peak Meter view
Below this, add an encoder by clicking on Add encoder
Click on the default encoder added (Fig. 2)
Configure this to match the Infomaniak stream (e.g. Figs. 3 and 4)
Leave the Advanced Settings as is
Finish configuring the stream by clicking the OK button
Restart Edcast (close and re-open it)
Click on the Connect button to start streaming
Illustrated steps
Fig.1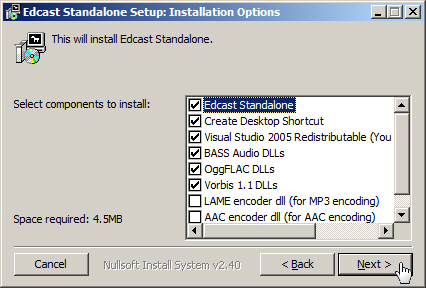 Fig. 2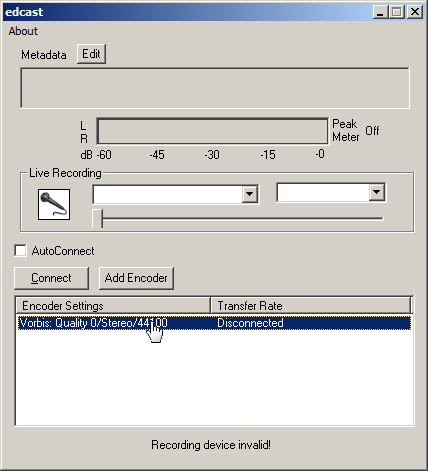 Fig. 3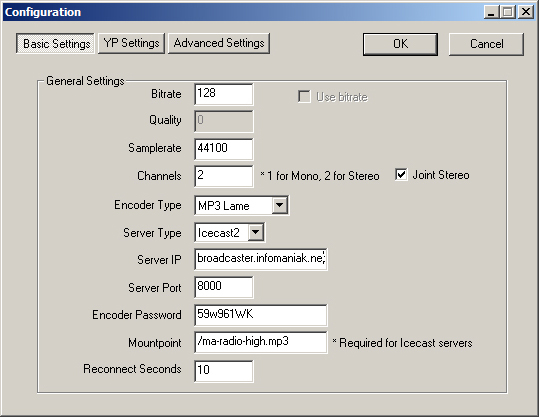 Fig. 4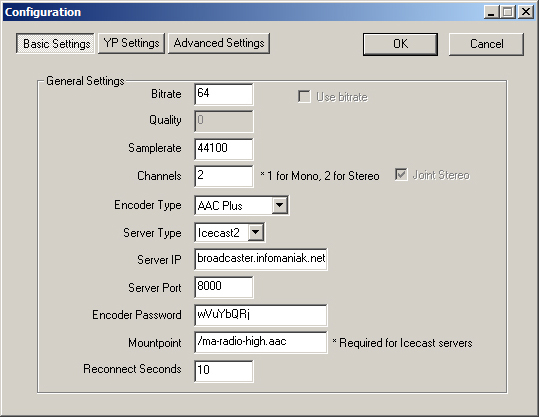 Link to this FAQ: