Favorites
Backup, organize, and share your favorites with ease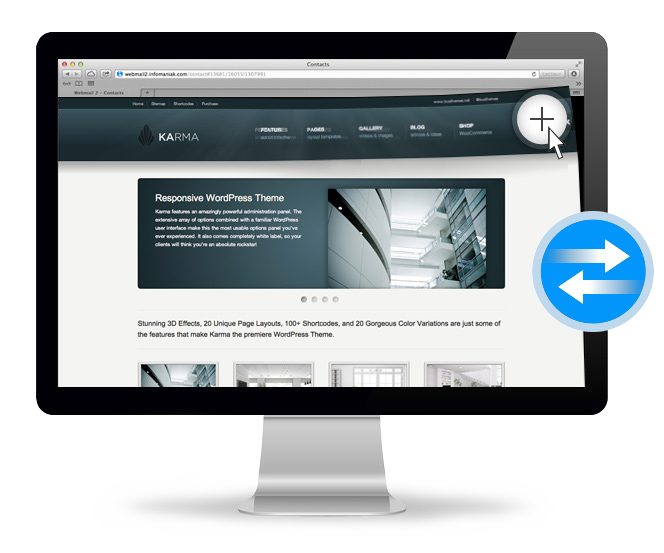 Manage your favorites, simply and intuitively.
Organize and refine their sharing within your work teams.
No more losing links
Centralize the management of the favorites to better manage information within your company and define access rights.
Encourage your employees to memorize the links to the most useful websites, in order to create a collective memory in your enterprise.
Interface & features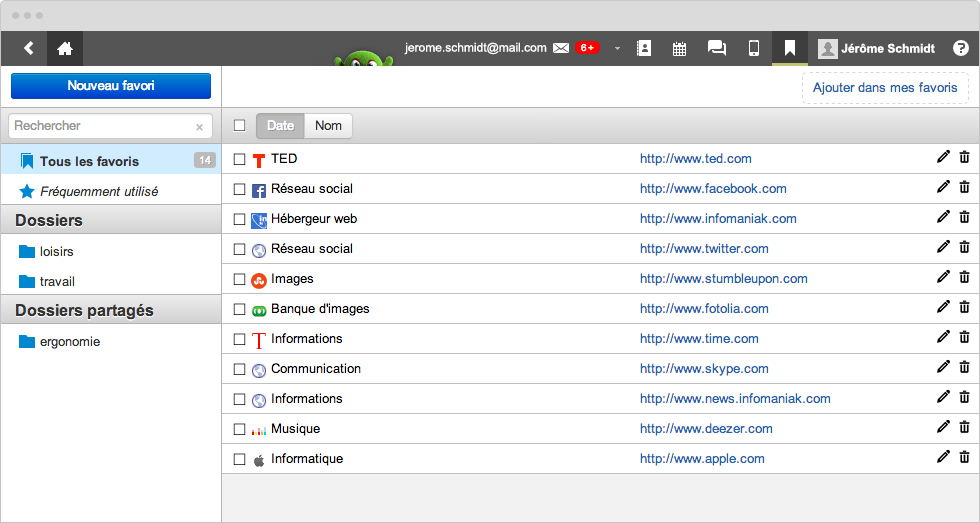 Folder Management
The folder management system can sort favorites into categories.
A simple solution for sharing access to your favorite sites.

Displaying
Display your favorites in list mode for easy reading.
Edit the record for of each favorite in order to index them better.

Shortcuts
Our Favorites tool is compatible with all web browsers.
A shortcut on your browser's Link bar lets you to save your favorite sites in just a click.
Our hosting
Workspace compatible
Mail
Emails only
An email service
5 email addresses and more
---
Workspace
Sync email accounts,
calendars, and contacts
---
Learn more
Classic
The complete Web & Mail offering
Hosting
100 GB and +
10 GB of VOD
---
An email service
5 email addresses and more
---
Workspace
Sync email accounts,
calendars, and contacts
---
Learn more