How does it work?
The Infomaniak VOD (Video on Demand) platform enables you to broadcast recorded video content, regardless of its size or the number of simultaneous users.
Downloading and encoding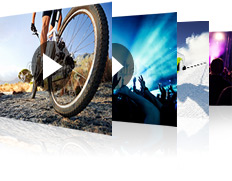 All video formats are accepted
Our VOD platform supports formats like avi, flv, mov, mpeg, mp4, mkv, rm, wmv, m4v, vob, 3gp, webm, or f4v.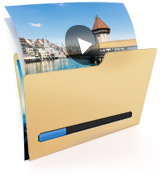 Facilitated management
Load your folder(s) at once and let our AOD service do the rest, with advanced adaptive conversion technology.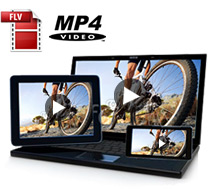 Choose your encoding rules
Videos are converted to FLV or MP4, your choice, with H.264, iPhone and VP6 codecs so they can be played by the widest number of viewers (AAC and MP3 codecs for audio).
Organizing videos
Our VOD platform is designed around a logic of sorting by folders. Manage and organize your video library with ease, thanks to batch processing or the classical functions associated with folders.
Set the rules that will be applied to your folders
Dimensions
& Quality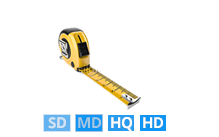 Size your videos as needed: 16:9, 4:3 or set a custom width and height. You can also set the broadcast quality: standard, medium or high definition.
Formats
& Support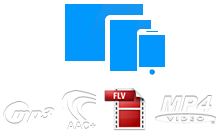 Broadcast on iPod, iPhone, iPad, Android and Windows Mobile smartphones, iTunes, QuickTime, Windows Media Player, Winamp. Compatible with Firefox, Internet Explorer, Chrome, Safari, etc. browsers.
Permissions
& Geolocation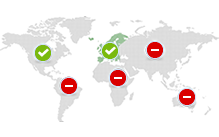 Restrict the broadcasting of videos to certain IP addresses or certain countries, with a custom message in case of a blockage.
Customizable video player
Make yourself stand out, thanks to a customized video player that will fit in perfectly with the design of your site. Change the status messages visible during pre-loading, during a break, superimpose a logo (watermark), etc.
Overlay your logo
Parameters
Preloading
Browse our library of players to find one that best suits you

Complete player customization
If our player library does not suit your needs, you can import your own player and configure all the advanced settings in our console.
Broadcast
Once encoded, your videos can be broadcast on all supports and all platforms, regardless of the number of simultaneous connections.
Several qualities generated for one medium
Set multiple encoder qualities for your videos manually or automatically, in order to improve the comfort of your users.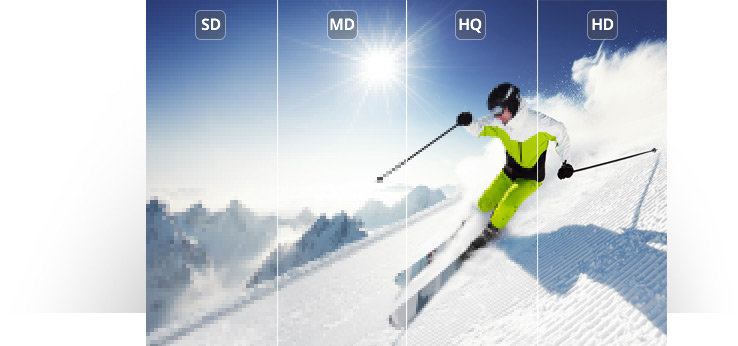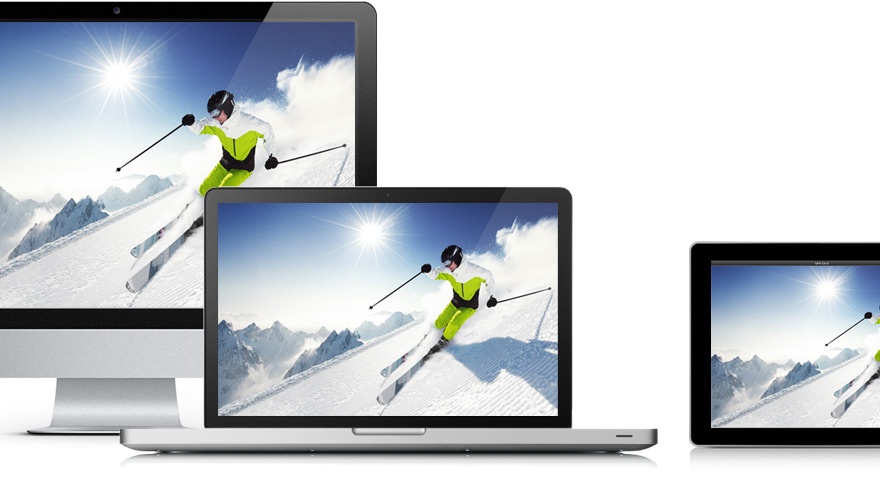 After loading the video files, the VOD platform adapts the content to different media and platforms. When launching a video, the user automatically accesses the best version available for their device.
Free video plugin
Integrated on the administrator dashboard, our plugin facilitates the embedding of videos on sites developed with WordPress, Joomla or Drupal. It enables you to retrieve and manage all your videos directly from your blog.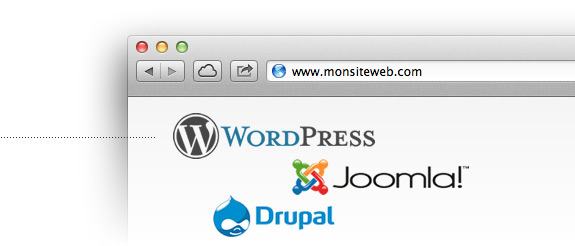 Monetizing
It is possible to insert an ad at the beginning (pre-roll), middle (mid-roll) or end (post-roll) of a video or playlist. It is also possible to insert an ad over video content (overlay/toaster/non-linear).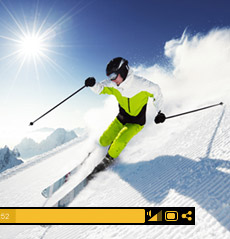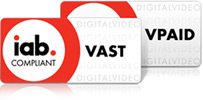 Integration with market standards
The insertion of advertising must be done according to VAST 2.0 and VPAID 1.0 protocols compatible with Google Adsense (double click), 24/7 Media, Adap.tv, Adswizz, Videoplaza, etc.