Projects and developments
Infomaniak's ecological charter may evolve in response to changes in behavior, technological advancements, or any other opportunity to minimize our environmental footprint.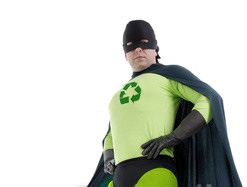 Power manager
An energy manager sets new environmental goals and measures the company's progress in terms of sustainable development.
Datacenter without cold generation
In December 2013, a Infomaniak opened the most environmentally-friendly TIER III+ datacenter in Switzerland. It has a power usage effectiveness (PUE) of less than 1.1!

By using new servers that can operate at temperatures of up to 35°C or even 45°C if it does not exceed 20% of the usage time, our new Datacenter is not air-conditioned. It is cooled with outside air only. In winter, the heat generated by the machines is even recycled to heat the facilities.

Moreover, the inverters use eBoost use technology that enables energy yield of up to 99% (for 100 watts of electricity used by servers only 0.01 watt will be used by the inverters).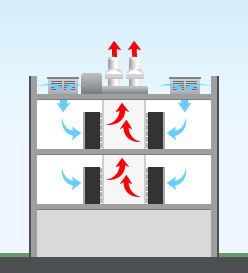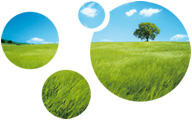 ISO 14001 and 50001 Certifications
Infomaniak filed a certification request with the International Standards Organization for,

ISO 14001 which defines a series of specific requirements in establishing anenvironmental management system within an organization, in order to minimize the impact of their business on the environment.

ISO 50001 aimed at improving the energy performance of any organization, in order to contribute to the reducing the global energy demand.
Future Datacenter with heat recovery
In 3 to 5 years, we plan to build a new datacenter incorporating a heat recovery system, in order to inject this energy into a home heating network.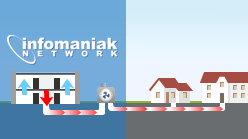 Target: 100% green energy
Infomaniak will change to a ratio of 60% hydro and 40% renewable energy. Ultimately, the goal is 100% power from renewable energy!