Our advice for choosing the right domain
How do I choose a domain name?
1

What keywords for my domain name?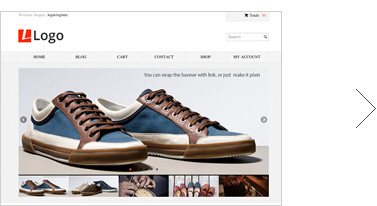 Go with the simplest
Refer to your activities in order to facilitate the referencing and the reputation of your site. If the domain name you are interested in is already reserved, add a noun before or after it. Example: www.shoes-online.com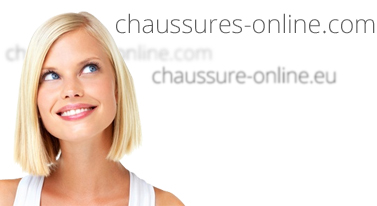 Represent your trademark
Reserve several extensions and spellings in order to facilitate contact with potential clients. They will get to your site even if they make a typo or if they have imperfect knowledge of your brand. In addition, you can prevent cyber-squatting or domain parking.
2

Get more extensions for your domain name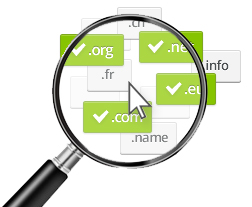 To avoid any attempt to harm your brand or your project, we recommend that you reserve multiple extensions for a domain name: a French company that acquires a domain name .fr should also reserve other common extensions, such as .com .net, .biz, .org, .eu, etc.
In this way, you will reduce the risk of confusion with a similar domain name, as well as the risk of errors when someone enters the address for your website or sends you an email.
| | |
| --- | --- |
| .ch | The .ch extensions, standing for "Confédération Helvétique" (Swiss Confederation) mainly apply to websites related to Switzerland, but anyone from all over the world can register a .ch domain name without needing to prove the existence of a link with Switzerland. |
| .com | The .COM extension is the standard extension for «commercial» websites. It is the number one extension sold on Internet and has extended to all types of websites. |
| .fr | This extension is the official top level domain for France. Use it to give a French identity to your Website! Ordering a .fr requires the supplying of some administrative details, data which you will be able to exclude from a whois if the owner is an individual. |
| .net | The .net extension is the abbreviation of Network and is a good alternative for your domain name to unavailable .com domain names. One could however notice that a .net is slightly more connoted as "Internet-ish" compared to a .com which will feel more "commercial". |
| .org | A .org is a global domain name extension among the most used on Internet. Initially meant for organizations, this extension has nowadays no restrictions (as for other global extensions) and can be registered by anyone. |
| .be | A ".be" extension is the Belgian national extension generally used by companies or individuals residing in Belgium, but registrations are open to all without restriction. The choice in the domain name is free, subject to the « First come, first served » rule. |
| .de | This extension is the official top-level domain for Germany. It allows you to give your web site a Germany identity! |
| .eu | Among the most popular European extensions, .eu is the EU and EU Member States' official extension. To register a .eu domain name, you must first have a real address in one of the EU's member states. |
When should you reserve your domain name?
Cases of cyber-squatting
It is possible that the domain name of the brand you represent has been registered by a third party for profit (page saturated with ads, page intended to promote the resale of the domain name in question, illegal Internet storefront falsifying the brand's identity, or an owner does not wish to get rid of the domain name despite not using it).
A golden rule: to act as quickly as possible
Domain parking
To avoid embarrassment, a young company should not wait for strong growth for reserve the different variations of domain names or extensions. The filing of a domain name can be made at any time, in the name of a manager, for example, and then subsequently be transferred to the company concerned.